Visiting your sponsored child
Meeting your sponsored child can be life-changing.
Whether you travel to the plains of the Maasai Mara or the favelas of Brazil, the day you spend with your sponsored child will provide you with a unique insight into their culture and community. You'll see first-hand that your sponsorship is making a remarkable difference. 
But don't just take our word for it – be inspired by sponsors who've already been on a visit:
Sponsor testimonies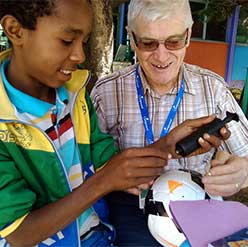 "It was especially emotional to meet Alemshet and experience a bond that is real, profound and a source of hope for us both. The meeting brought alive the reality of sponsorship, the difference it has made and will go on making."
Howard Petch visited 12-year-old Alemshet, his sponsored child in Ethiopia
"If you can take the opportunity to visit your Compassion child – go, it is an amazing experience, mixed emotions, humbling but wonderful trip, never to be forgotten." 
Sylvia Ray who visited her sponsored child in Rwanda in May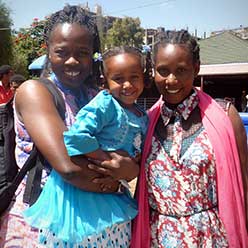 "You can read these stories in magazines but actually listening to the beneficiaries tell their stories has given me a much better understanding … meeting Misgana and her mum was extremely special. Her mum explained that I had done everything they had asked without knowing what they needed. I was so humbled that somehow I was an answer to their prayers."
Shade Olutobi who visited Misgana in Ethiopia
Top 5 things you need to know
You need to arrange your visit through our friendly Field Experience Team. Please get in touch with us at least 6-8 weeks in advance.
You need to have sponsored a child with Compassion for at least a year before visiting.
Visits take place at a Compassion project or other suitable location. If possible, you'll also visit your sponsored child's home.
 Your visit will be three to six hours long, giving you plenty of time to get to know your sponsored child. We recommend that your visit to your sponsored child isn't your only reason for travel. 
While visiting your sponsored child, you'll need to pay for any expenses incurred, including transport, visit host, meals and accommodation.

Interested? Download our visits leaflet and get in touch. Tell us where you'd like to go and when you're thinking of travelling and we'll get back to you shortly.