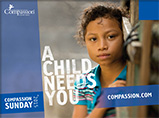 PowerPoint
slides
Use these PowerPoint slides to enhance your presentation with Bible verses, poverty facts and information about sponsoring a child with Compassion.
Download

Presentation Outline
Use this suggested outline to help you prepare for your presentation.
Download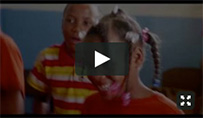 Bible Verse
Video
A video of children sharing the favourite Bible verses. Consider showing this during your presentation.
Download