Evelyn: A young girl in need of eye surgery
10-year-old Evelyn lives in Namosain, Indonesia. 5 years ago, Evelyn started experiencing difficulties with her right eye. Despite several courses of treatment, the irritation has never cleared up and it's become increasingly uncomfortable for Evelyn. The pain has been distracting her during school and project activities. Last year, her project workers sent her for more tests when the whole of her eyeball became acutely inflamed. Evelyn was transferred from the care of the local doctor to the Jakarta Eye Centre.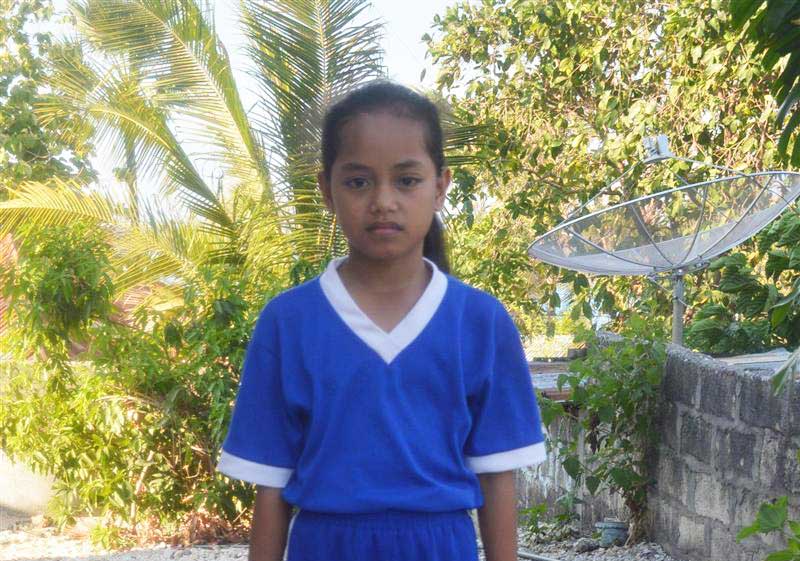 After a serious of tests, the specialist diagnosed Evelyn with a blockage between her nose and eyes. Evelyn's condition can only be corrected through an operation which is well beyond her parents' means.
Give thanks for our RESPOND Fund which is able to support children and their families in emergencies like these. Praise God that RESPOND is enabling Evelyn's procedure to go ahead.
Please pray for Evelyn as she undergoes her operation and follow up treatment to remove the blockage. Evelyn is very nervous, especially as she will need to stay in hospital for 7 days to recover.
Pray for travelling mercies for Evelyn, her mum and the Compassion project director who will accompany them to Jakarta.