An update on Ecuador
24 May
At the end of last week, the Ecuadorian government released an official report where they confirmed the death toll as 663 with 6,274 injured. The report also detailed a new law giving preference to investments that would help reactivate the economy, as well as new technical requirements for rebuilding in Manabí and Esmeraldas.  
Compassion Ecuador has provided us with an update on the impact on projects and sponsored children:
A total of 9,269 children have been affected by the three quakes. Three sponsored children lost their lives and there have been 13 caregiver and sibling deaths.
The homes of 474 Compassion-assisted children were completely destroyed, whilst 4,331 were damaged.
The Ecuador regional office in Guayaquil suffered minor damage to equipment during the two large aftershocks last Wednesday. 
Our field office and project staff continue to distribute supplies. Last week, they delivered 80,000 containers to church partners in the affected areas, enabling them to distribute safe water and food supplies to children and their families.
Please keep praying for Ecuador's response and recovery.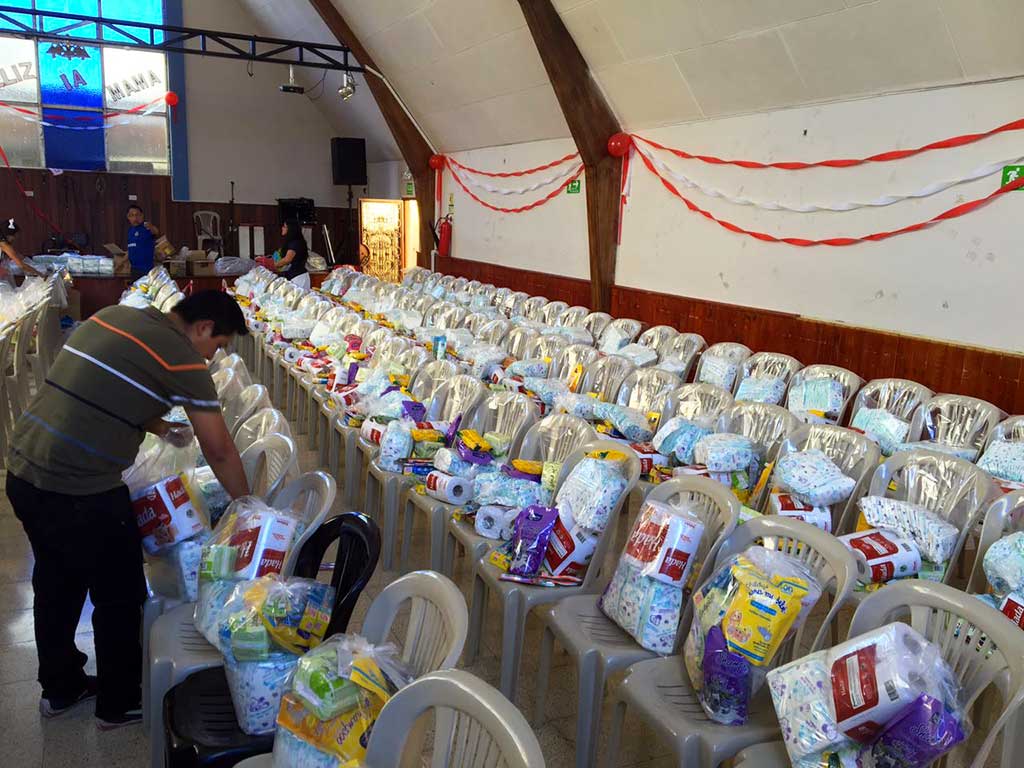 19 May
Yesterday, Ecuador was hit by two large earthquakes. One was a 6.7 magnitude and the other, a 6.9 magnitude. One person died and 27 were injured. Both quakes were declared to be aftershocks of the April 16 quake, and both were centred in Mompiche, which is near Muisne in Esmeraldas Province. Several buildings in Manabí Province that suffered significant damage from April's quake collapsed as a result of yesterday's aftershocks. Everyone on the Muisne Island was evacuated, and the government suspended all school classes for the rest of the week.
A total of 23 of our church partners have now been impacted by the quakes in Ecuador. 1,081 additional children were affected by Wednesday's aftershocks. Many lost household items or suffered minor damage to their homes. 
Praise God that the damage has been relatively limited. Please continue to pray for the people of Ecuador.  
Compassion Ecuador has launched a relief and recovery initiative to support vulnerable children, parents and siblings, and to repair project buildings. You can give to our Ecuador Earthquake Fund here >
18 May
Early this morning, a 6.7 magnitude earthquake struck western Ecuador. The quake's epicentre was 36 miles south of Esmeraldas at a depth of about seven miles. This is the same area of the country affected by the devastating 7.8 earthquake in April. 
There is currently little information available, but please join us in praying that the damage will be limited. Please pray for the affected communities who are still recovering from the widespread impact of April's earthquake where more than 650 people lost their lives.
11 May
Edouard Lassegue, Compassion's Vice President for Latin America & Caribbean region, has sent through an update on Compassion's relief and recovery efforts in Ecuador.
26th April
Saturday marked one week since a devastating earthquake rocked the north-west coast of Ecuador. Yesterday the Ecuador government released a report stating that the death toll has reached 655. Please join us in continuing to pray for all those who have lost loved ones, including the families of the two Compassion-sponsored children who lost their lives.
Almost 30,000 people are now staying in shelters and these numbers could increase as authorities begin helping people in rural communities who have lost their homes. Access to electricity and safe water remains a challenge.
Compassion Ecuador estimate that 22 of our church partners sustained damage in the quake, 16 significantly so. Over the last few days their teams have continued to deliver survival kits containing food, basic supplies and water to churches in Manabí and Esmeraldas. 
Please keep praying for God's protection and provision for children in Ecuador. 
22nd April
The latest report from the National Secretary of Risk in Ecuador states that 570 people have died as a result of the earthquake. Over 7,000 people are injured and 155 are still missing. 300 people have been rescued from the rubble and more than 25,000 are staying in shelters. Aftershocks, electricity and lack of clean water continue to pose challenges. The need is overwhelming local entities and coordination has been difficult. At this time, over a thousand people from nineteen different countries have joined the rescue efforts, and thousands of military, police, doctors, nurses and volunteers are attending to survivors.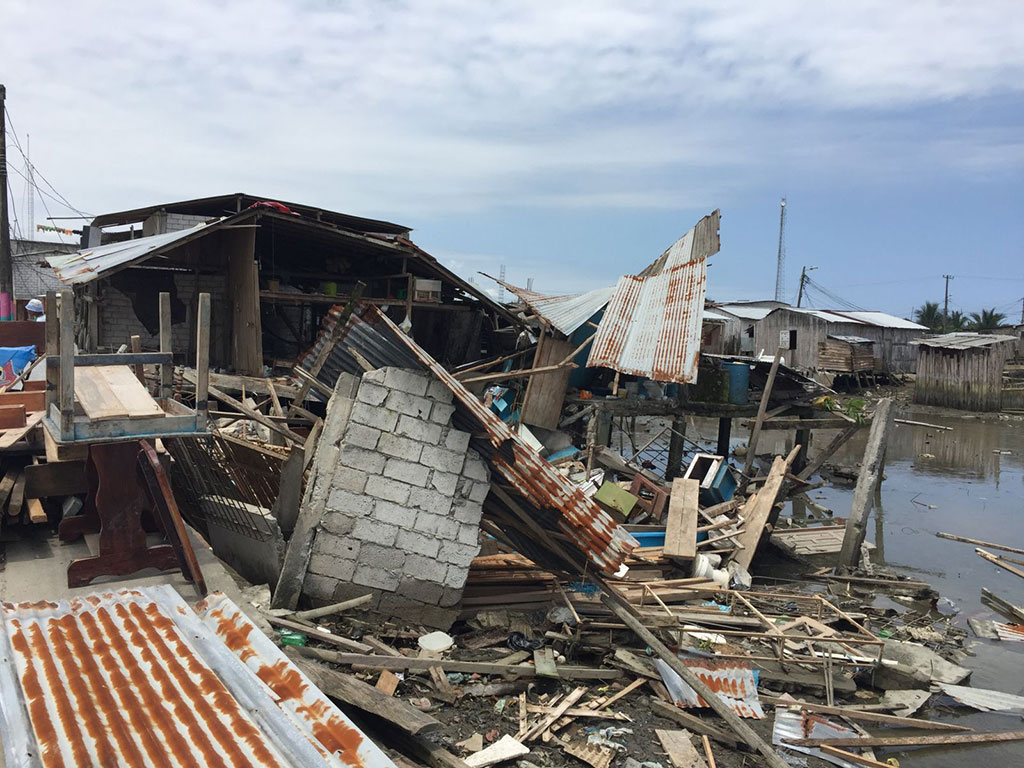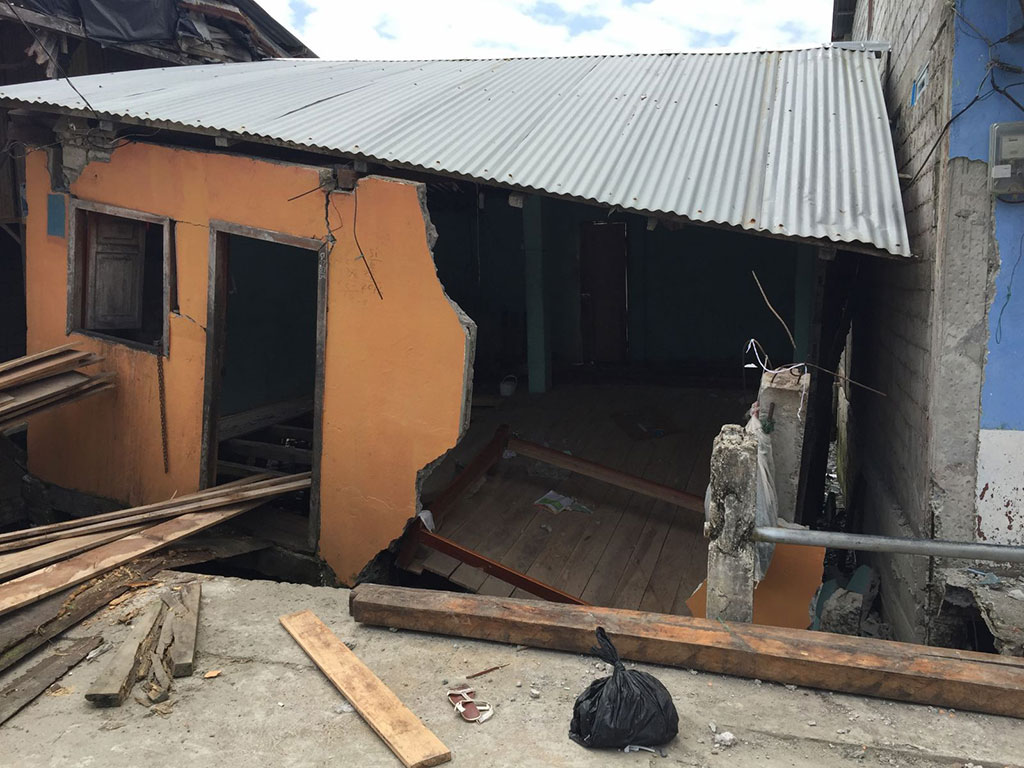 Compassion field staff have spent the last three days visiting churches in the affected areas to assess their needs. Our teams have provided food, water and support.
Going forward, Compassion Ecuador's strategy is to support Compassion partner churches as they help local children and families, as well as enabling them to re-establish project activities.
20th April
According to a report issued by the Ecuadorian government, the death toll from Saturday's earthquake is up to 480 people. There are still 107 missing and over 4,600 have been injured. Around 800 buildings were destroyed and hundreds of aftershocks with a magnitude over 3.5 have occurred. Please join us in praying that God will comfort the friends and relatives of those who are still missing and the 480 who have tragically lost their lives.
Compassion Ecuador can now confirm that four projects have been severely affected by the earthquake: Centro Cristiano Emmanuel, Iglesia Cristiana Monte Sion, Misión Camino de Santidad and Misión Camino de Santidad. 
It's with heavy hearts that they share that two children in the programme have died, 1 is seriously injured and in hospital, and 8 caregivers and siblings have lost their lives. 20 children and their families are staying in temporary shelters after their homes were destroyed. We will have contacted you directly if your sponsored child has been impacted. 
Compassion field staff are continuing to meet with the leaders of church partners providing emotional support, food, water and supplies. 
Please continue to pray for Ecuador >
If you'd like to contribute, you can give to our Ecuador Earthquake Fund here > 
19th April
Following the 7.8 magnitude earthquake which struck on Saturday, the Ecuadorian government has confirmed that at least 413 people have lost their lives and a further 2,500 have been injured. 
Compassion Ecuador is continuing to assess the damage in Manabi, Esmeraldas, San Lorenzo and Babahoyo where we work with over 13,000 children. Manabi is currently hard to reach due to damaged road bridges. Our field office estimates that at least a handful of children have lost their homes but we are still waiting for official confirmation from our church partners.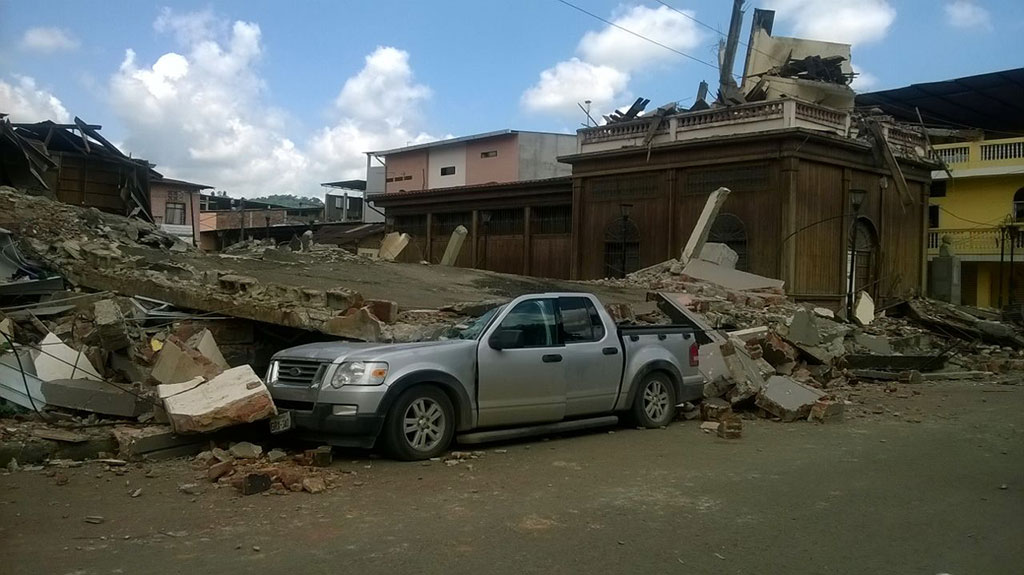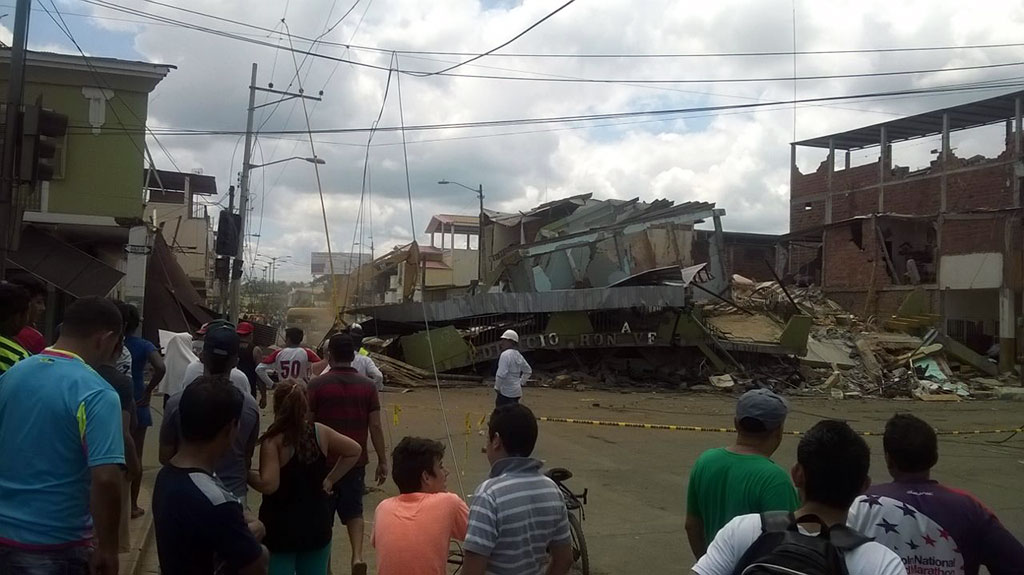 Compassion Ecuador staff members are providing emotional support and emergency supplies to children and their families. As Compassion Ecuador Country Director, Fernando Puga, explains, "we hope to be instruments of hope and peace in order to act in a practical way in support of those who have been affected." 
Please continue to pray for Ecuador in the aftermath of its worst disaster in seven decades. Pray for all those who have lost loved ones, homes and livelihoods. 
18th April
This morning we have received the following update from Compassion Ecuador:
A state of emergency has been declared in six provinces of the coastal region. We are still awaiting official information from our church partners about the number of children who have been impacted. Our partnership facilitators are starting to send reports so we hope to have an update soon. The Compassion country office located in Quito has not been affected.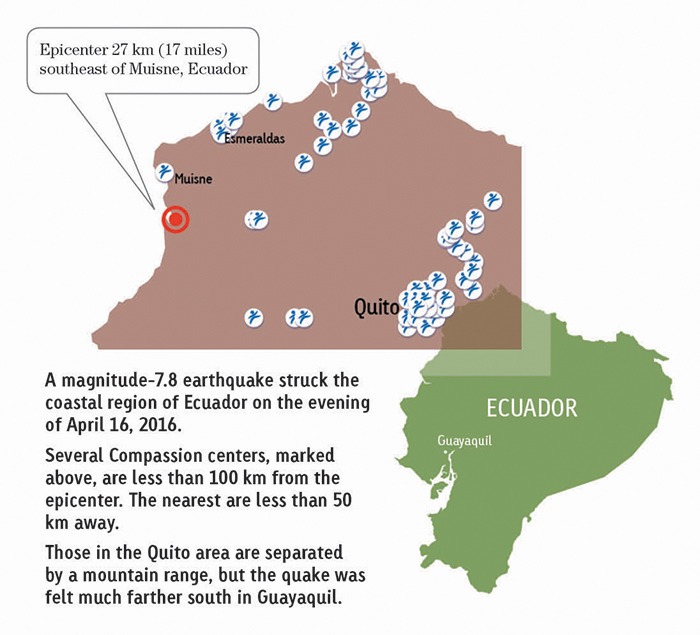 In response to the disaster, the National Secretary of Risks has confirmed that five shelters have been installed in the following provinces: two in Esmeraldas, two in Los Ríos and one in Portoviejo.
10,000 military members have been mobilised and an extra 300 firefighters have been provided for the Manabi province and 200 for Pedernales (one of the townships near the epicentre). 3,500 police have been sent to Manabi, Esmeraldas, Guayas and Santa Elena provinces. Several roads in the coastal region are blocked.
Please continue to pray for the rescue efforts and for all those who have been affected. Pray for God to comfort those who have lost loved ones. 
17th April
Ecuador was struck by magnitude-7.8 earthquake last night, Saturday April 16th 2016, and scores of people have lost their lives.
Some fifteen hours after the quake, international media are reporting that over 200 people have lost their lives and nearly 600 are injured. A state of emergency has been declared in six provinces.
President Rafael Correa has declared a national emergency, and said that the quake has been the strongest to hit Ecuador since 1979.
The earthquake struck at 23:58 GMT which was around 18:58 local time. The epicentre was near the central coast of Ecuador, 16.8 miles southeast of the town of Muisne and 300 miles northwest of Guayaquil.
It is likely that several Compassion projects have been directly affected around the regions of Muisne, Esmeraldas and Guayaquil. We will keep our supporters updated with more information when we receive it.
Please pray for all those affected by the earthquake at this time. Pray for quick and effective rescue efforts, comfort to those who are mourning and peace to those in the midst of trauma.