Over the course of the London Marathon, 654,000 bottles of water will be handed out. Gratefully grabbed, glugged and poured over hot heads, the sight of the next water station will be the motivation many runners need to keep going.  
For five of our incredible Compassion supporters, water is an even bigger motivation for running these 26.2 grueling miles. They're running to provide children living in extreme poverty with access to safe drinking water. Thanks to their efforts, children won't have to walk miles to collect water each day. They won't miss days of school due to waterborne illnesses. And they won't die because of unsafe drinking water.
Let's meet these amazing people:  
Lucy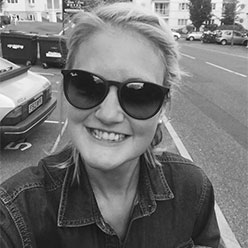 What was your reason for taking part?
"I travelled to Uganda a few years back to meet my sponsored child. The project was incredible, the kids had such big smiles and it was incredible to feel and know that we are effecting such positive change on so many lives. I came home and felt alarmed about how easy it is to slip back in to the life we know here in the UK and not keep the work of these projects at the front of our minds. By doing the marathon I knew I would stay motivated and involved in doing what I can to provide children with safe water."

How have you fundraised?
I've sold many cakes for my fundraising. Bake sales have really been the biggest thing I've done, along with selling homemade wrapped fudge in a local shop. That has meant a lot of baking! I've spent my evenings, late nights, early mornings as well as many weekends baking flat out. I've been able to sell cakes at church on Sundays or through bake sales at work.
Trent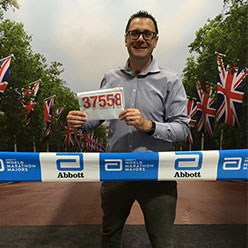 What sacrifices have you made to prepare for the run?
"Three pairs of trainers!"
Why did you decide to run the marathon?
"I've always wanted to do the London marathon since I was a child - I used to love watching it on Sunday morning on the TV. It seemed perfect for me this year to do it before I hit 40! And being able to do it for a charity that is so close to our family's heart."
Richard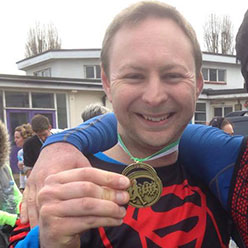 What motivated you to run for Compassion?
"I chose to run for Compassion because I've been supporting two children over the last four years. The charity is such a wonderful expression of love in action in a practical way.
Are you a natural runner?
"I have been running for several years but wanted to push myself even further. When my brother suggested we run a marathon this year, I jumped at the opportunity. Running for a charity makes it even more meaningful!"
Brad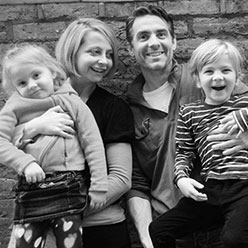 What sacrifices have you made to prepare for the run?
"To get a run in each day it generally means I need to be back at home before 7am so my sacrifice is a lack of sleep. I do try to be back before the rest of the family wakes up but the weekend runs are usually a bit longer so I'm not always there for breakfast.  And of course I have been known to be a bit sleepy in the evening!"
Rufaro
What motivated you to run for Compassion?
"I believe every child should be given a fair opportunity and we should provide education as they are our future. My favourite thing about sponsoring Ishmwe is knowing not only am I making a difference in her life, but also the community because coming from such conditions motivates you to want to give back."
Sophia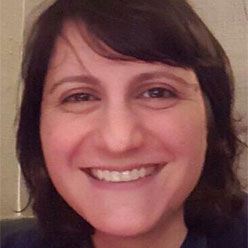 What has motivated you?
I wasn't even sure I ever wanted to run a marathon when I heard about the Compassion places. Receiving one of the places was both a shock and a challenge but it's been an incredible journey of pushing myself to my (then known) limits and beyond and I know I couldn't have done it if it wasn't for the impact it will have on people living in poverty through Compassion.
Who is going to be cheering you on?
Friends will be there on the day, especially towards the end of the course. And I hope the rest of London will be cheering too!
We want to say a massive thank you to our official runners and to all who are taking part on behalf of Compassion. You're incredible!
Find about more about fundraising for Compassion >
WORDS
Emily Laramy
PHOTOS
Compassion UK
---
COMMENTS
2 Comments
---
---
Article Comments
You must be logged in to post a comment.