Playing for Jesus
"Sing and make music from your heart to the Lord, always giving thanks to God the Father for everything, in the name of our Lord Jesus Christ." Ephesians 5: 19-20 NIV
"When I was younger I used to admire how worship leaders performed musical instruments for Jesus. I started to memorise the melodies and rhythms in my head, waiting for the day I could perform them on my own. Playing an instrument seemed so out of my league, but, my dream came true thanks to the [Compassion] project."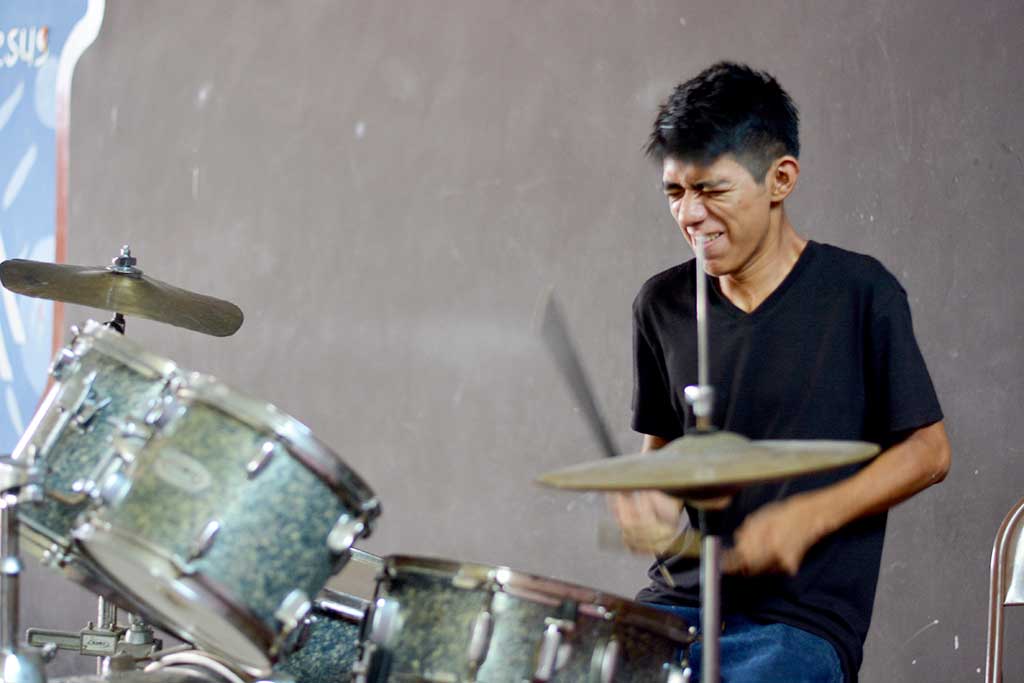 At the age of 10, Isai played the drums for the first time. Two months later he joined the worship band at church. He has since learnt to play the acoustic guitar, bass, keyboard and violin. Despite his natural talent for music, it's taken hard work and perseverance to get where he is today.
"I cried so many times, feeling frustrated when I wasn't able to hit a note. The more I tried the more I failed, and I wanted to give up. In my desperation, I broke guitar strings, drumsticks and other instruments. However, I understood that tears and frustration were part of how much I cared about music, well, that's what my older brother taught me.
"During the process, God did not leave me alone and used key people like the church leaders, [Compassion] project staff and my sponsor, who told me the encouraging words that I needed to hear while I was struggling. My sponsor has been more than supportive to me, and we empathise through music. God has used her as an instrument to bless my life."
Prayer: Thank you Father for the musical gift you've given Isai. Thank you for all the people who've helped nurture this gift and for the opportunities he's received through the Compassion project.