Overcoming his Goliath
"I can do all this through him who gives me strength." Philippians 4:13
"The tumour in my head represented a Goliath that I needed to defeat. The more the doctors said that I had few chances to survive, the more I held on to God's promises. In the [Compassion] project, my tutor taught me that David defeated a giant called Goliath with the power of the living God. While I was in the hospital bed, I believed those words."
Axel is a remarkable 12-year-old who's shown incredible strength and bravery during the toughest of times.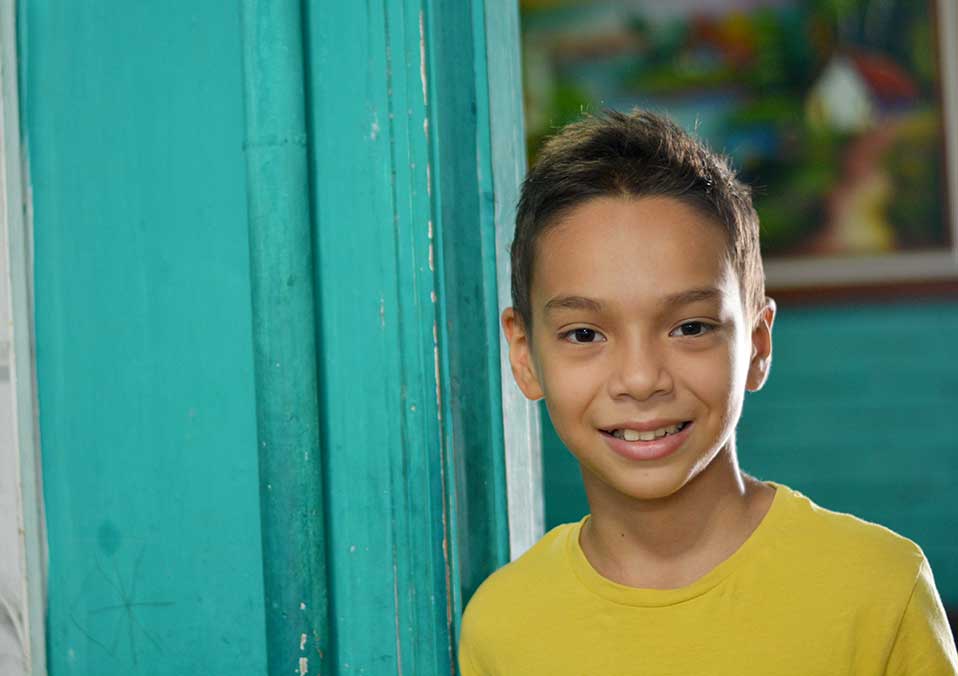 In 2014, he was diagnosed with a brain tumour. In the years that followed, Axel underwent two major surgeries and countless hours of chemotherapy. Despite the seriousness of his condition, he refused to let his faith be shaken.
"I remember that while I was in the hospital having chemotherapy, my mother used to read to me Philippians 4:13: 'I can do all this through him who gives me strength'. I memorised this Bible verse in the [Compassion] project, and those words dried like cement on my heart and helped me to carry on. I have no doubt that God is fighting my battles.
"I have seen my parents' tears during this medical process, and that's been hurtful. I have also seen their Christ-like character and how they pray for my healing relentlessly. I have the best parents, who have been more than supportive with me. We have become stronger as a family, and we rely on God," says Axel.
Today, he's well and healthy. He has overcome his Goliath, which he defeated through prayer and his trust in God.
Prayer: Heavenly Father, thank you for Axel's faith. Today, no matter what difficulties we face, we choose to put our trust in you.