Praise God for Fuad's story
Praise God for Fuad's story. Last year Compassion Ethiopia asked for prayer for Fuad as doctors gave him a 10 percent chance of survival.
Fuad was diagnosed with severe mitral stenosis, a disorder that obstructs the mitral valve in the heart.
"It all felt strange. I was very active and energetic, but that slowly changed," remembers Fuad. "Initially I kept all the pain to myself and didn't want to tell anyone. I thought it would somehow go away, and I didn't want to worry my parents. Every time I walked back home, I wished I could walk the steep road as before, but it only got worse.
It was the scariest time of my life. I could see the worry on the face of every doctor who examined me. My condition worsened by the day. I was scared to sleep at night, because I would suddenly lose my breath."
Fuad's project got involved immediately. The health worker travelled with him to every hospital appointment. After the doctors recommended surgery and decided to refer him abroad, the project—in collaboration with the health specialist in the Ethiopia country office—took over the process of organising Fuad's treatment in India. Even though the doctors' prognosis of a 10 percent chance of survival didn't give much hope, the staff insisted that he went.
Fuad traveled to India with his project director for the heart surgery. When he left for India, his project's partner church joined Compassion Ethiopia in prayer and fasting.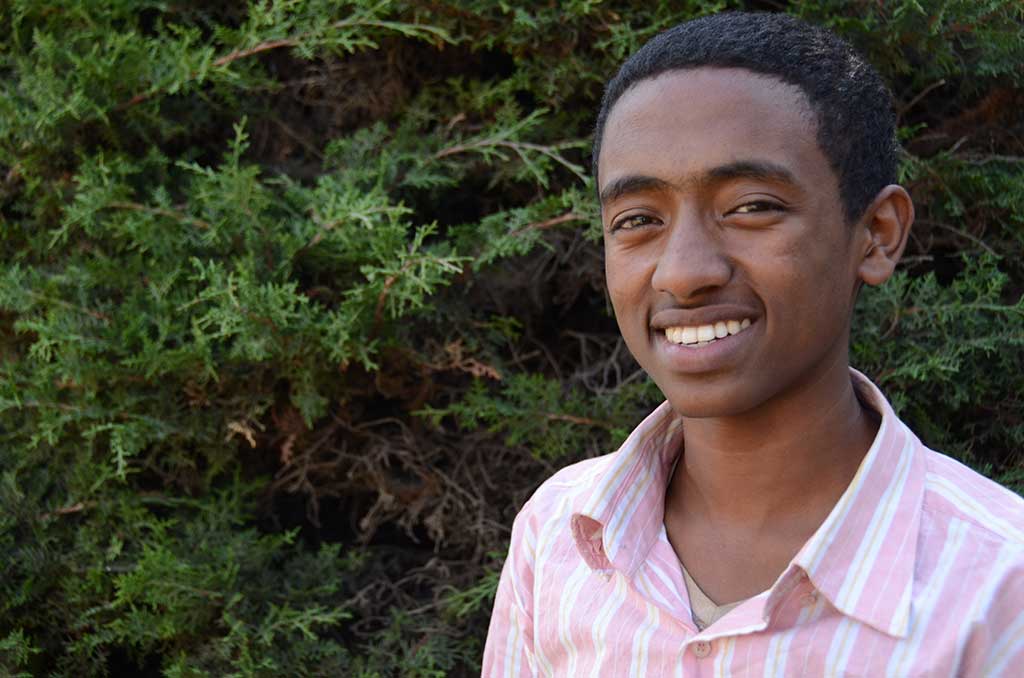 They praise God that, despite the odds given by the doctors, the surgery was a great success and Fuad has made a full recovery.
"When I think back on the past three years, I believe I joined the project for this reason," says Fuad. "My parents couldn't have afforded my medical treatment here, let alone abroad. I feel like I was given a second chance. I have regained my strength and can now be involved in any activity I want to. I'm very grateful for my project and Compassion for everything."