A Compassion project recovering from a fire
8 December
Please continue to pray for Bukit Harapan Student Centre. Our friends and colleagues in Indonesia share that the whole community is working hard to clear the debris from the fire.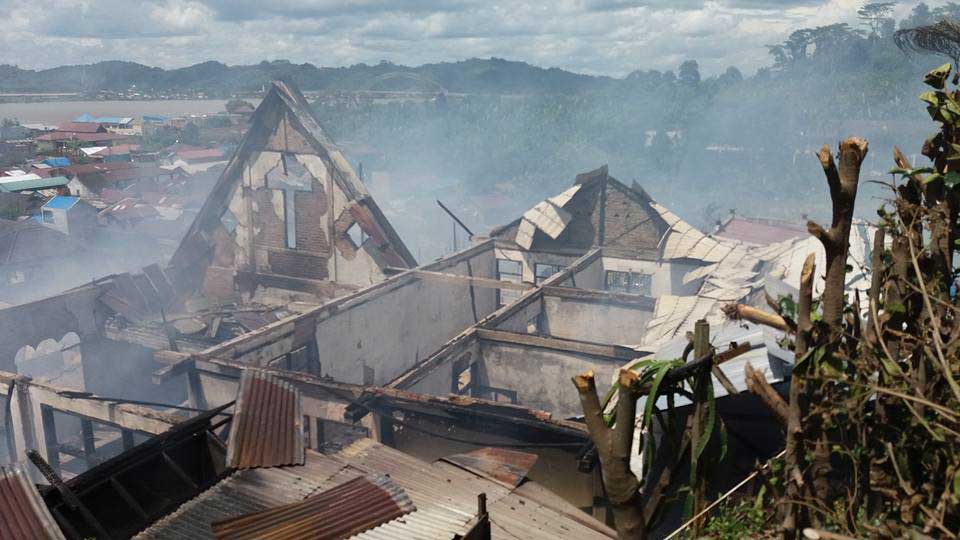 Eighty neighbouring homes and three classrooms in the church have been destroyed. Our partner church is working closely with the local government to provide families with emergency shelter. Please pray that the children, families and project staff would know God's peace and comfort. 
5 December
Last Friday, one our church partners in Indonesia suffered significant damage when a fire broke out in a house next to the church. Most buildings in the area are made of wood and the fire spread quickly due to high winds. 
A number of children have lost their homes and many of the facilities at Bukit Harapan Student Centre have been destroyed. Children are either staying with relatives or in shelters provided by Compassion in collaboration with the government. Our project staff are working tirelessly to distribute blankets and food. 
Please join us in praying for the families who have lost their homes. Lift up Compassion project director Dorce and the church leadership team as they comfort and provide for local families whilst assessing the damage to the church.