2013 was a horrible year for Lébé.
A rural village in Togo, with a farming community and a lack of any other opportunities, Life is tough in Lébé. And 2013 was especially difficult. Five pregnant women and seven newborn babies died. You read that right - 12 lives stopped short.
In the year 2013, women and children were still dying in child birth. 2013, when technological leaps such as the iPhone 5s came into being, people were still dying because they didn't have access to basic medical health care.
Meet Atsoupui.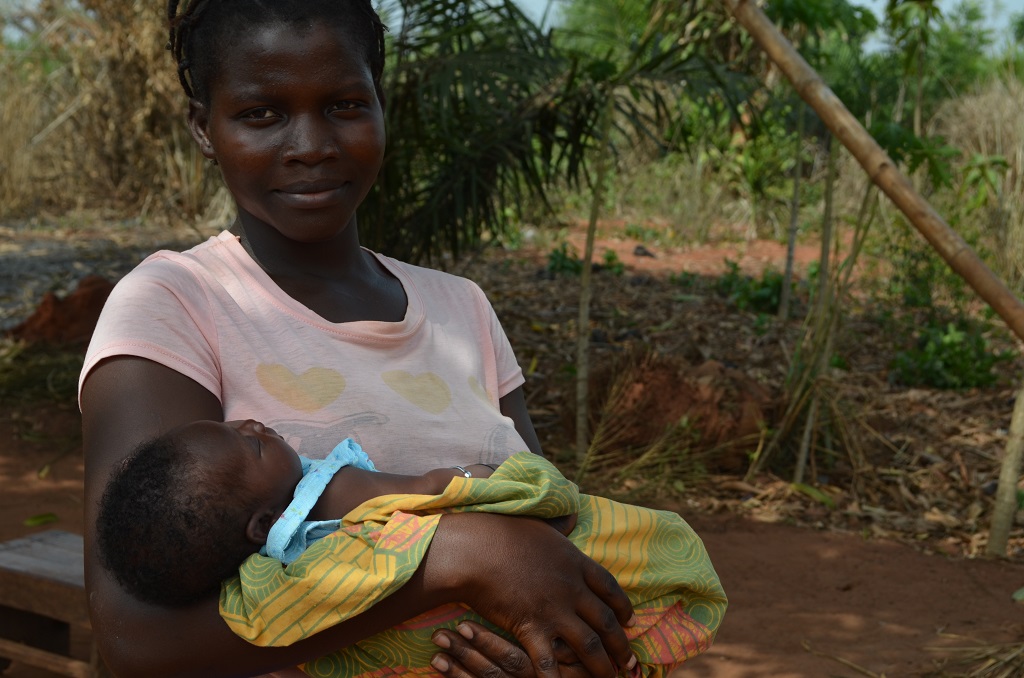 In 2013, her mornings were spent going from house to house with a small crock pot on her head, selling porridge trying to make the money she needs to support her two children. And Atsoupui was pregnant. With a husband living in Ghana and only returning during Christmas and New Year celebrations, she was all alone.
"I have no one in the family who stands by us. I am too much indebted because I don't earn much money to face my family's problems. We often eat only once a day."
Six months into her pregnancy, she worried that this time was no different to her last two pregnancies. "I was in serious trouble. My feet were swollen and as days passed, I felt more breathless. I felt terrible pains in my legs, to the point that I could not even walk."
Atsoupui thought she would have had to struggle on. But something changed. A Child Survival Programme opened in the village. 
---
"Glory be to God, Compassion took me to the health centre of the village. We were quickly transferred to the regional hospital because the health centre didn't have the means to address my case. The diagnosis showed severe anaemia and the project paid for everything."
---
And then something else was different. For the first time in her life Atsoupui had an ultrasound scan.
The time came to give birth. Complications meant the midwives in the village were unable to help and Atsoupui was again rushed to the regional hospital. For three days, her newborn son Bernard was cared for by the midwives as she underwent emergency treatment.
"During this pregnancy I suffered so much that I lost hope. Compassion came as a messiah to save me and Bernard. Because of a lack of $10 USD or even less, pregnant women die with their children in our village here. If I'm still alive with my child, it is thanks to Compassion."
Our Child Survival Programme is saving young lives.
WORDS
Paul Dymott
PHOTOS
Compassion UK
---
COMMENTS
No Comments
---
---
You must be logged in to post a comment.