Samuel's Christmas
"But the angel said to them, 'Do not be afraid. I bring you good news that will cause great joy for all the people.'" Luke 2:10
Samuel and his family live in Indonesia. They celebrate Christmas in a modest way, sharing a special meal and attending church service on Christmas Eve with other families from the Compassion project.
In the lead up to Christmas, Samuel and his sister, Yosia decorate a small tree which Samuel's mum received from the Compassion project. "Last year our Christmas tree was made from pieces of wood, but during the gift exchange activities, I won this new Christmas tree. Children are the ones who decorates it. Samuel and her older sister," explains Bingbang, Samuel's mother.
Samuel and Yosia put ornaments and drape a coloured scarf across the tree to represent light and make it look brighter.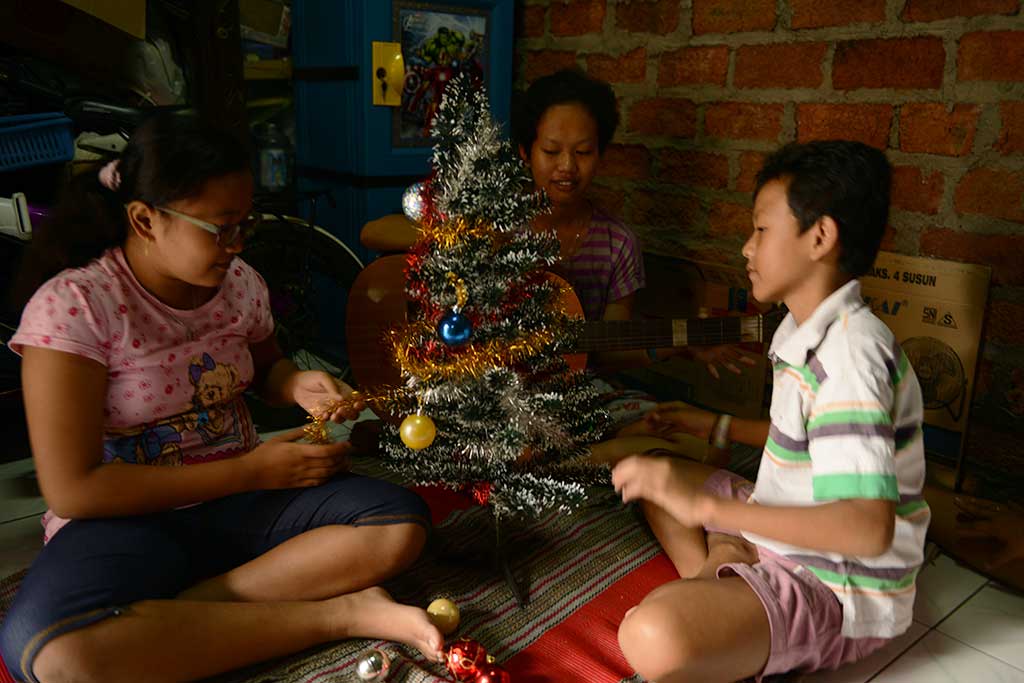 Christmas is also a time when Samuel makes his special egg fried rice. He mashes up garlic and onion to give it a distinct taste. Home-made fried rice is the food he looks forward to eating the most at Christmas.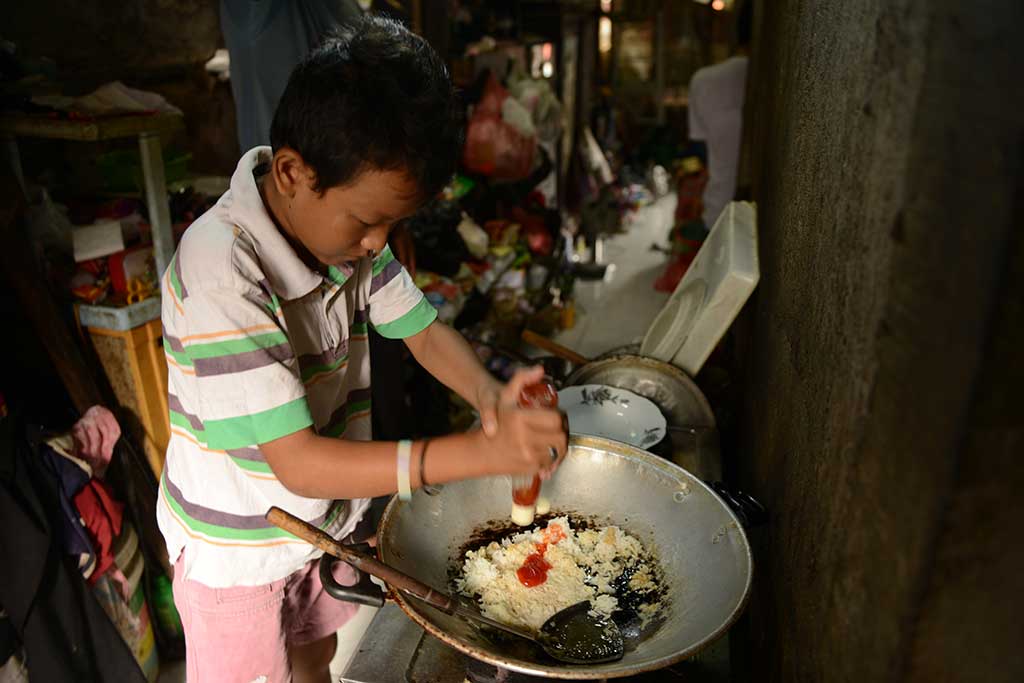 "Selamat Natal," says Samuel. "Merry Christmas from Indonesia."
Prayer: Father God, today we pray for all of the Compassion projects around the world as they prepare Christmas parties and meals for children and their families. As they seek to share the Gospel in a culturally sensitive way, we pray you will give them the right words.