What makes a hero? When I ponder this, my mind brings up images of caped crusaders heroically fighting against superhero odds to win the day. But what if heroes were smaller? Like Captain America before he became a super-soldier. What if the battles were more mundane?
10 year-old Tiago dreams of being a hero. He dreams of a time when he will fight great battles like his Biblical hero Samson. But Tiago's enemies are not so easy to slay. Enemies like starvation, drought and hopelessness. Enemies which tell him he's nothing. He's just one child fighting extreme poverty.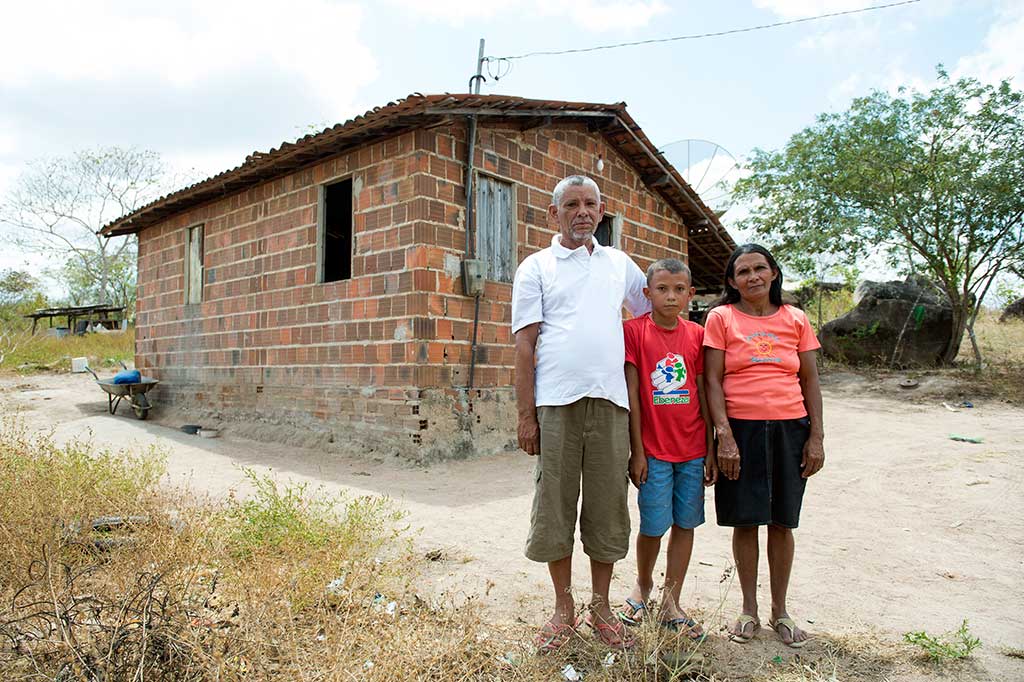 Tiago lives in rural, northeastern Brazil with his parents and seven siblings.
Tiago and his family live in north-eastern Brazil in a small city called Mogeiro. Set in a drought-stricken area, unemployment is rife and opportunities are few. His daily reality includes having to share a thin mattress on the floor with his seven siblings and using the backyard as his bathroom. Both of his parents are out of work and struggle to provide the family with a meal a day.
But there is hope for Tiago. His local church runs one of the nearly 7,000 Compassion projects around the world and Tiago attends every week. At his project, he receives help with his schooling and is known, loved and protected. One of the main cultural issues in Mogeiro is the lack of affection which can often lead to aggressive behaviour in children. Ana Paula, the project coordinator, says, "We make sure we hug each child as soon as they arrive at the project and also when they are leaving to minimise this problem. It is love in action, and we need to show it to them." Tiago also says, "I feel loved by them. My parents and relatives don't usually do this."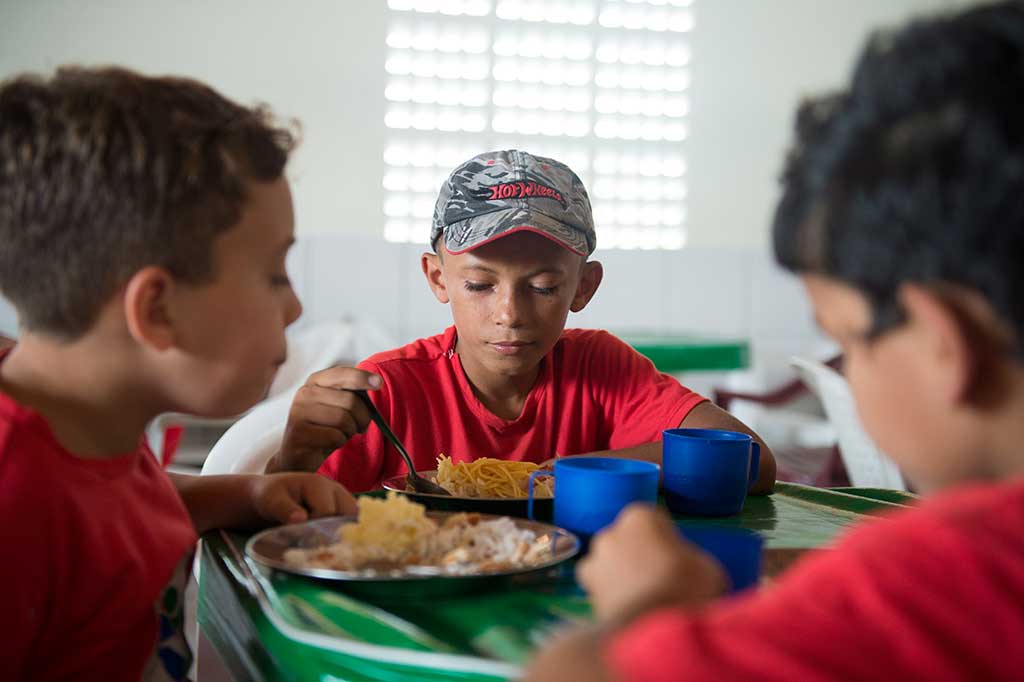 At the Compassion project he receives a nutritious lunch.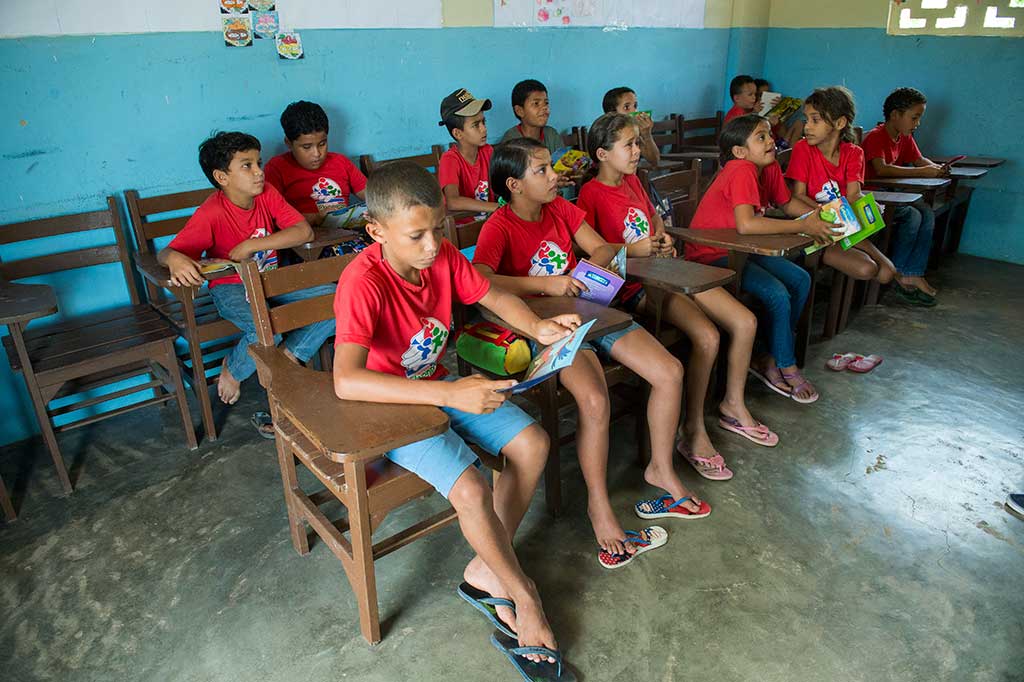 Tiago loves the lessons which give him extra help with his reading and writing.
What Tiago likes most at his church-based project is hearing the stories from the Bible, especially Samson's story. He dreams of a future where there is victory. "When I grow up I want to be brave as Samson", he says. "I want to help people in need, people who are starving."
I've never had to face starvation or look hopelessness in the face. Yet every day Tiago not only fights, but defeats these threats. And every single day he goes back into battle. To me, he's already as brave as Samson.
You are doing something truly amazing when you sponsor a child. You're helping them defeat dangerous enemies they wouldn't be able to fight by themselves. You're helping them to discover that heroes come in all shapes and sizes. And you're helping to change the world, one child at a time.
WORDS
Roz Walsh
PHOTOS
Ana Rafaela
---
COMMENTS
No Comments
---
---
You must be logged in to post a comment.