How you can pray for Haiti
Compassion Haiti Country Director, Guilbaud Saint-Cyr, shares five key prayer needs in the aftermath of Hurricane Matthew.
Please cry out to our Heavenly Father and pray: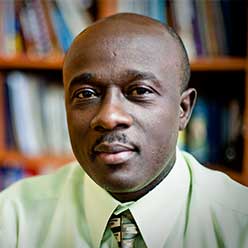 - That God minimises the threats caused by Matthew, and keeps the nation safe. Pray in particular for protection against flooding and mudslides.
- For provision for all those affected by Hurricane Matthew. Ask that the most vulnerable in Haiti and the Dominican Republic would be protected and provided for. Lift up all those who have lost homes and livelihoods. 
-For the Haitian government and authorities to make the right decisions to help those most severely affected.
-Over the election that was due to take place on Sunday 9 October. This crucial election has now been postponed. Guilbaud asks us to pray for Haiti's long-term stability. 
-That God would protect the children and families we work alongside. Ask Him to grant strength and wisdom to Compassion staff members and our 293 partner churches. 


"So do not fear, for I am with you; do not be dismayed, for I am your God. I will strengthen you and help you; I will uphold you with my righteous right hand." Isaiah 41:10