I like to think that Compassion handed me a paint brush so I could colour in some of my dreams. I always thought my dream of making the world a better place was a 'pie in the sky' ambition. But through Compassion, it's being fulfilled.
I've always wanted to help the most vulnerable, and from the time I heard about Compassion, I committed to sponsoring children. Last year, I had committed to sponsoring the maximum number of children I could, or so I thought. Then one day, I got my tap. You know the one that just won't let you go. The God tap. That tap on your shoulder that says, "I am doing something special here, would you like to join me?" Warrior needed a sponsor and I said, "yes, I will". That was in October, 2015.
Little did I know that eight months later, I would have the incredible privilege of meeting her. She is six years old, likes Fanta, isn't afraid of long slides, is good at playing ludo, tells you if she wants something, loves drawing, can dance and is afraid of rivers. Her dream is to meet the President of Ghana and help others.
It's hard to explain how I felt. I can only describe it as joy mixed with peace. Joy, because I have no doubt that her dreams will be nurtured by the Compassion staff in Ghana. Peace, that this particular child can dream and believe that her dreams can come true.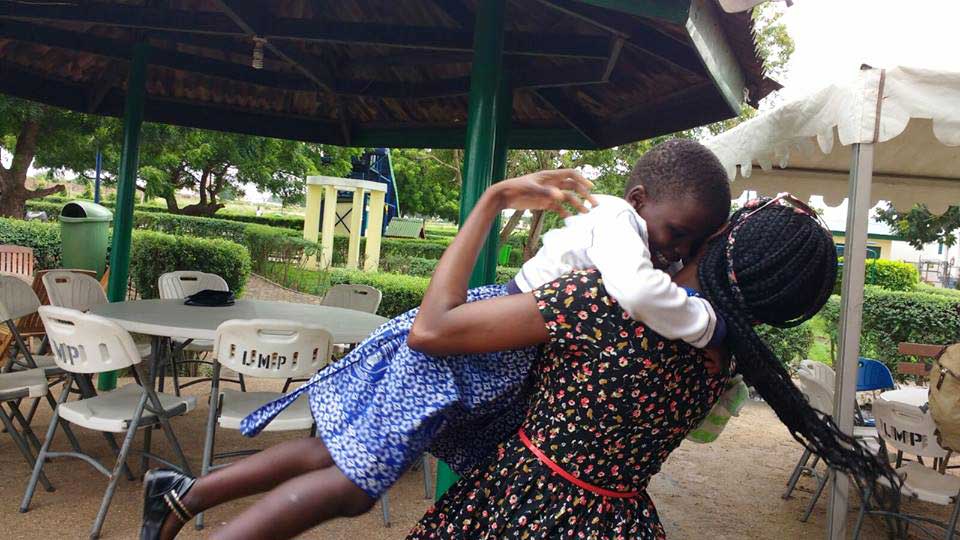 I was struck by how much the project workers knew about Warrior and their detailed involvement in her development. They had even given her a mattress. It was so reassuring to entrust Warrior, not only into the hands of the one who made her, but also with confidence into the hands and voices that will shape her.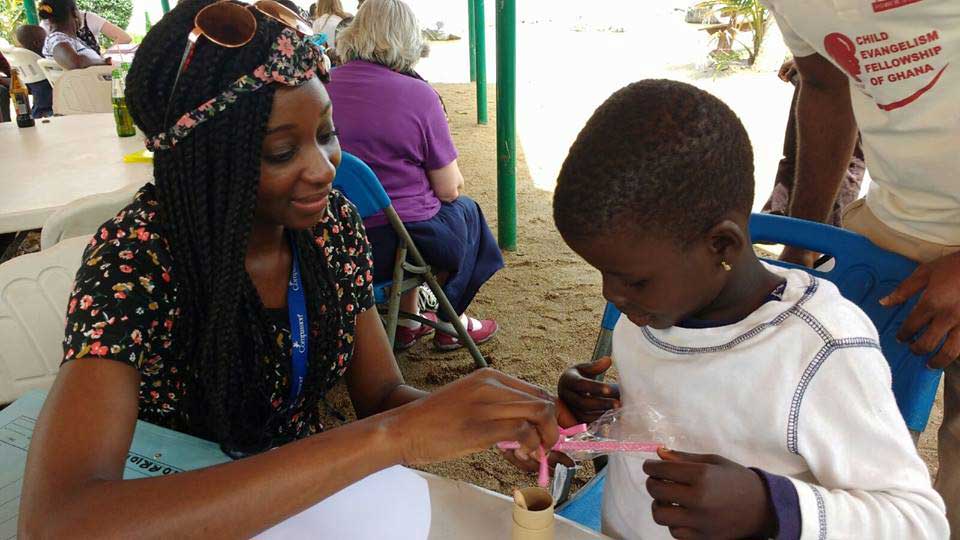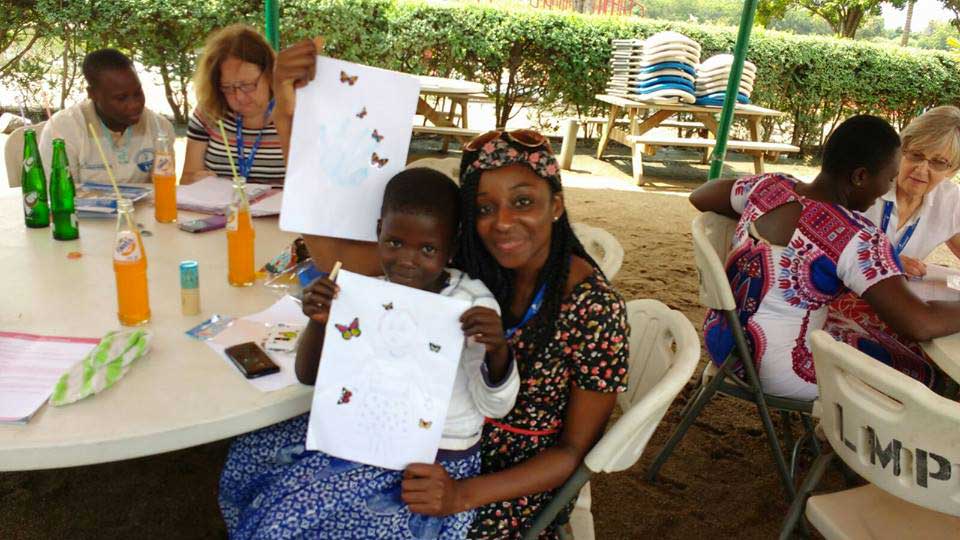 I met Warrior and more light entered into my heart. Something beautiful stuck to my heart. And I can't help but pray that God, my Abba, sings over Warrior all the days of her life and awakens her to all she can be in Him, all she was designed to be. I have a picture in my head of a God who likes to furiously rejoice over His children, His love is lavish, extravagant, and unashamed to show expression.
Zephaniah 3 v 17 says, "The Lord your God is in your midst; He is a warrior who can deliver. He takes great delight in you; He renews you by his love; He shouts for joy over you." NET Bible
Could it be that God invites others to join in as he rejoices over Warrior? Could it be that Enoch, Warrior's social worker, myself and all those who through Compassion will shape her, have been invited to this dance? I can only speculate, but I know for sure that God partners with people, He nudges and calls because He wants us to also experience the "joy of the giver". And the receiver? I believe the receiver is filled with something I can only describe in Maya Angelou's words, "the intoxicating security of being loved".
I left Ghana knowing with certainty that Warrior is in safe hands. If you have ever thought of visiting your sponsored child, go for it! It will be an experience that will leave you struck by just how far reaching sponsorship is.


Dooshima has been sponsoring children with Compassion for six years. She loves eating good Nigerian food, reading books and spending time with friends and family.
WORDS
Dooshima Ikpaahindi
PHOTOS
Dooshima Ikpaahindi
---
COMMENTS
No Comments
---
---