Can you remember the first book you read? Most likely it was a favourite fairy tale full of colourful illustrations and magical characters. The story would come to life as you read each page out loud to your parents or teacher.
Tragically some children will never experience the enjoyment of a good book or know the empowerment which comes from being able to read and write. Essential literacy skills are best developed in childhood through quality education, and yet 38 percent of children leave primary school without learning how to read, write and do simple maths.*
For the 781 million adults worldwide who never had the chance to learn reading or writing skills as kids, illiteracy is not only isolating, it limits opportunities.** Formal jobs with complex application forms are out of reach. Everyday tasks such as reading road signs for directions, writing a shopping list or checking the label on your child's prescription become difficult obstacles.
That's why we're so passionate about teaching and empowering the next generation. The next generation of young people like Vinícius.
Through the work of Compassion and his local church in Brazil, Vinícius has discovered the creative world of reading and writing. Vinícius lives with his family in Pirambu, one of the biggest slums in Brazil. The area is renowned for prostitution, violence and drug trafficking. The sound of gunshots and the fear of violence is a daily reality. Children are at risk of being drawn into the dark world of drug trafficking from an early age.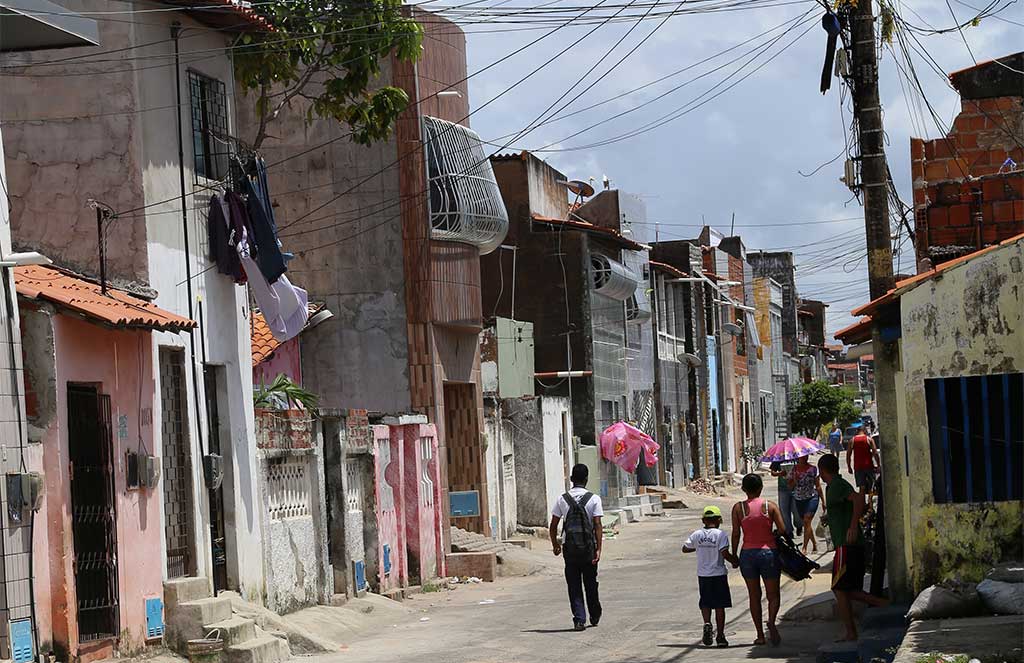 And yet for Vinícius, the educational opportunities provided by the Compassion programme have led him down a different path. It all began when one of the tutors at his project set his class a writing challenge.   
"When I was a child, I used to visit the project's library, look at the books and imagine what it would be like to read each one," shares Vinicius. "I learnt how to read and write at the project and excitedly accepted the writing challenge."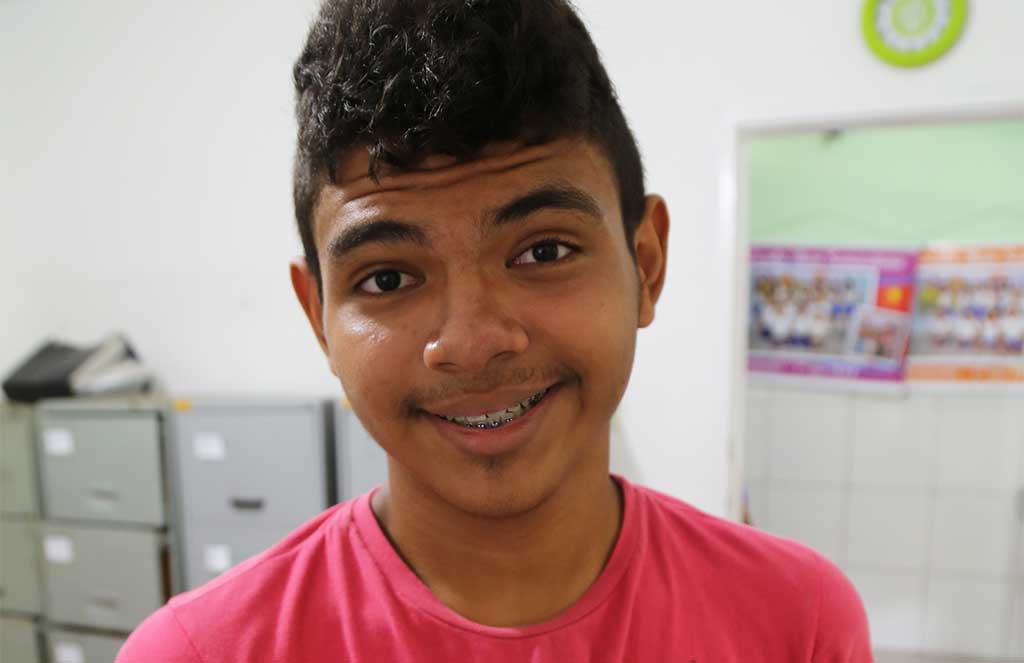 Within two weeks the budding author had written an impressive 32-page adventure book named "Raíra the Warrior". This didn't surprise his project worker Jaqueline. "Vinícius is known at the project as a teenager who loves to read and write. When he was younger, the other children in the project would be playing, while he was in the library reading," she explains.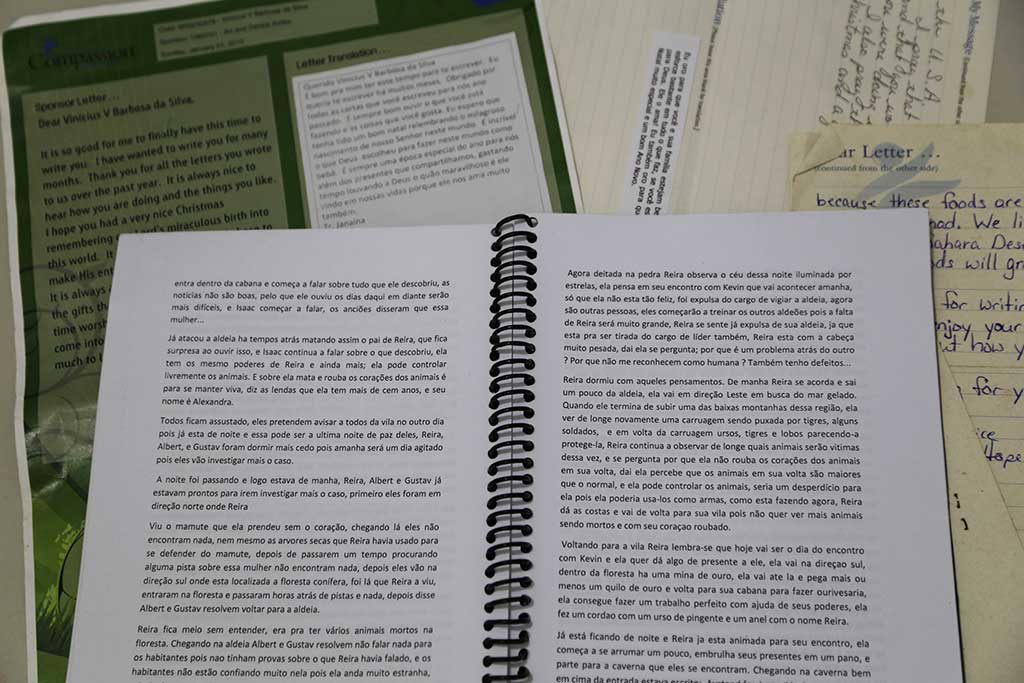 For Vinícius, the project's extensive library is a wonderful source of inspiration and has helped shape his love of books. "The shelves are full of adventure stories, novels, comics and study books," explains Jacqueline. "We ask children to choose a minimum of four books to read throughout the year and then present the stories using creative arts such as dancing, acting and story-telling."
In a world where less than half of children aged three to five have access to three books or more at home, Vinícius' sponsorship is giving him incredible opportunities.* 
Instead of spending his free time on the streets, he now prefers to read, write and study at home. He's thankful for the difference Compassion, his sponsor and the local church have made in his life. "I am what I am because of the project," the young writer humbly reflects.
*UNICEF, The State of the World's Children, 2016
**UNESCO, Education For All, 2015
WORDS
Jennie Taylor
PHOTOS
Ana Santos
---
COMMENTS
No Comments
---
---