You know what it's like when you're training for an event - you invest in a gym membership, buy some new trainers and cut out chocolate. You exercise regularly so that you're at the peak of your fitness levels for that all important race or challenge.
But imagine only having one pair of shoes to use for training and school!
This is the reality for Tariza, who dreams of becoming a professional Wushu fighter – but her limited family income means she has to be content with what's available.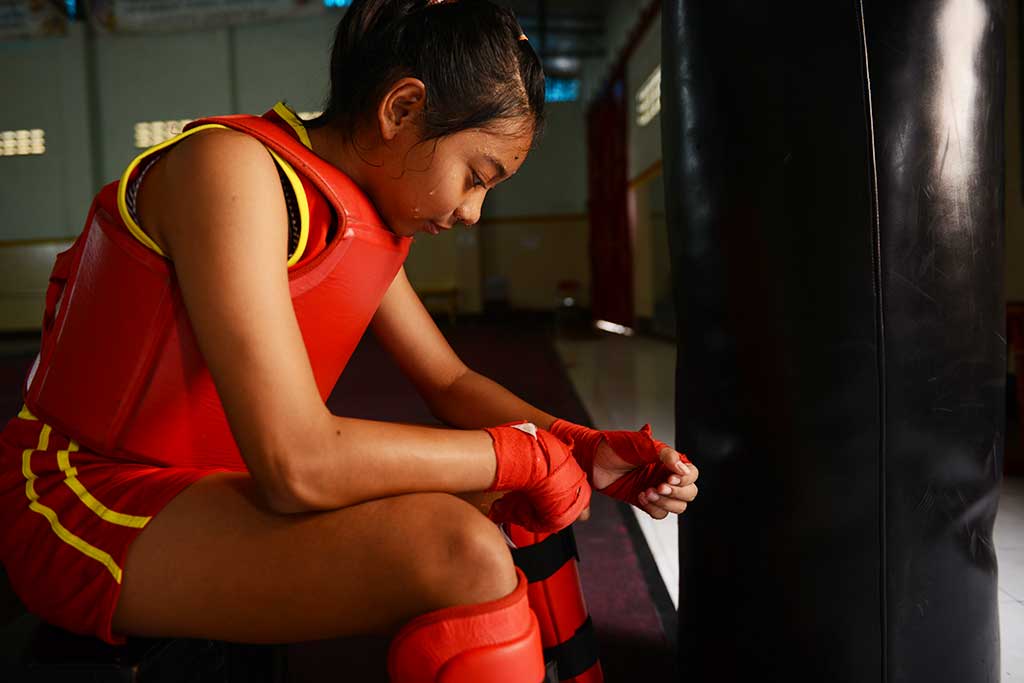 Tariza lives with her mother and karate-instructor father in Ambarawa, a small town in Indonesia. She started karate under her father's instruction when she was just 7 years old, and was introduced to Wushu Sanda, a style of kung fu, five years later.
Tariza says, "I'm planning to go pro at the age of 16," and so, aged just 14, she trains as seriously as any young athlete, working out five days a week and running 5km most mornings.
Despite only owning one pair of shoes and one pair of socks, this girl is determined. Each time she must buy new shoes, she prays they will last a bit longer than the last pair! But she never complains, training hard to go the extra mile and achieve her dream.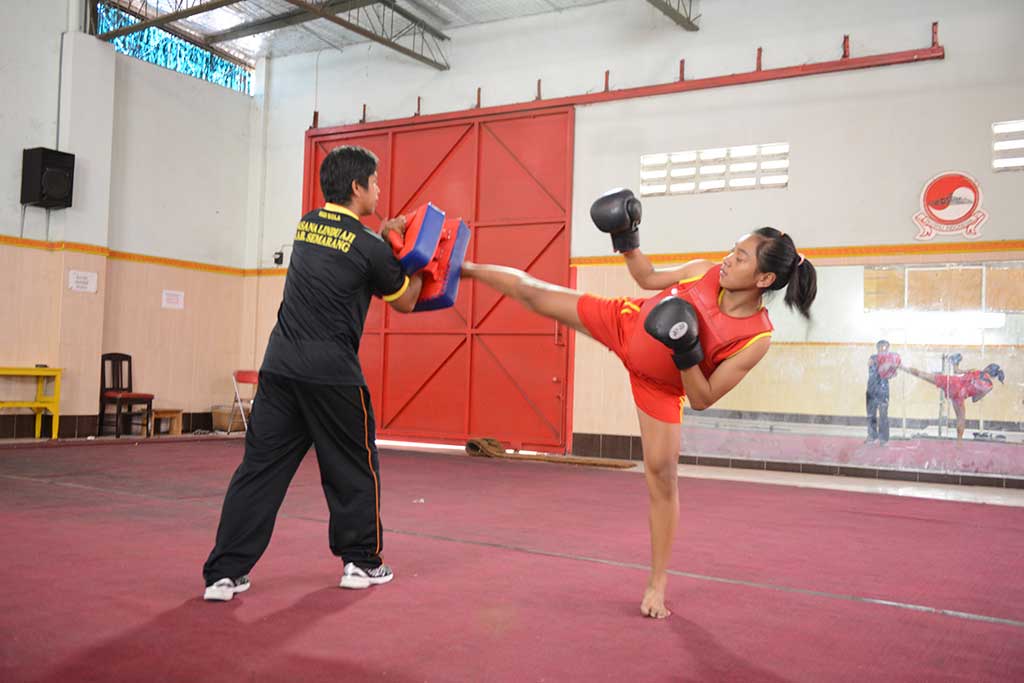 When Compassion's church partner noticed Tariza's passion and above-average skill at Wushu, they stepped in to help, providing good-quality equipment, nutritional food and additional vitamins specifically for her needs.
And it's clear that her hard work is paying off – the teenager has already won two Wushu regional championships for students and she's in a bid to be added into the 2020 Tokyo Olympic team. 
Tariza explains, "I am really thankful for the opportunity to be enrolled in the Compassion project. I love the care shown by the project staff and my sponsor." She is experiencing God's goodness along the way, and her story is not over yet.
This time next year, you too could go the extra mile by joining a community of runners, cyclists and trekkers in Indonesia, and help other children like Tariza realise their dreams.
Join our Indonesia Muskathlon and have an adventure amongst the lush landscapes and experience the life-changing work of Compassion at the same time. 
WORDS
Corinna Stubbs
PHOTOS
Tonny Tunya
---
COMMENTS
No Comments
---
---