"We hope that women don't give up on their dream to be a mother one day, because we have many just married in the community and they are giving up having children because of the Zika virus. This is sad, very sad," says Rutilene, a Compassion project director in Brazil.
Since the outbreak of the deadly virus, Compassion field staff have been distributing educational resources to mothers and communities about the risks of Zika and how to avoid it. Thanks to resources from our RESPOND programme, Child Survival projects are delivering long sleeve shirts and long trousers to every pregnant woman in the programme and many have also received bug repellent and mosquito nets.
While all eyes have been on Rio, our staff have been visiting new mothers and their babies every month to check for any suspected microcephaly cases. Thankfully, this has been a preventive measure so far and we don't have any confirmed cases.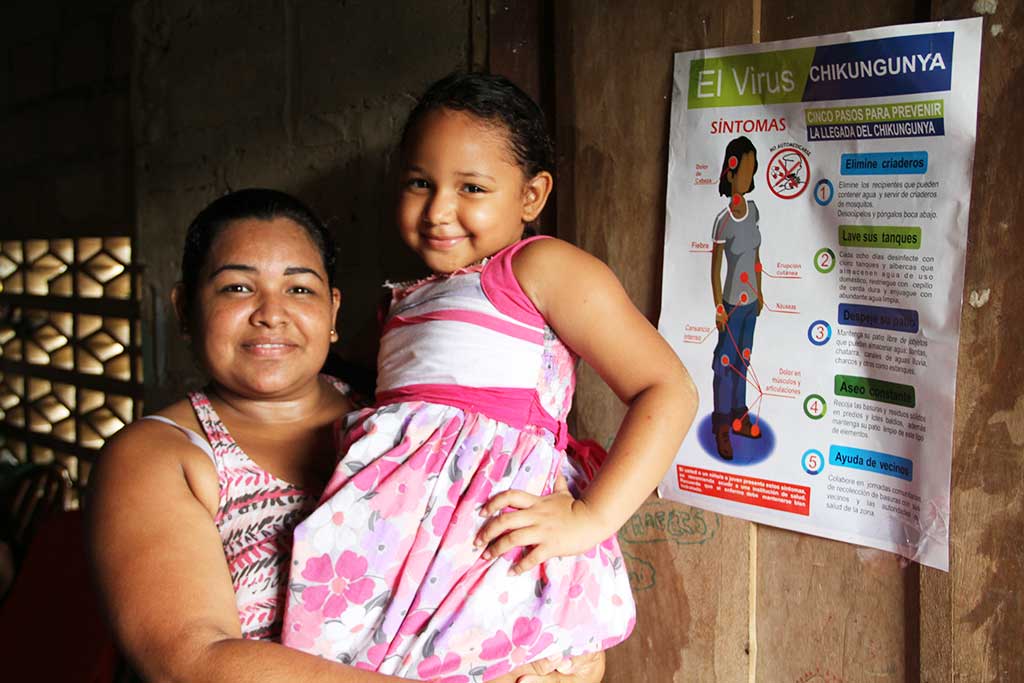 Maria from Colinas City, mother to a Compassion-supported child, says: "In September 2015, I found out I was pregnant again. During this period, people talked a lot about microcephaly and I was worried and anxious because I thought my baby and I also ran that risk."
Thankfully, Maria was given guidance from the local Compassion team about how to take care of herself and her family, as well as a mosquito net and repellent. She also received visits from project staff. Maria says, "I thank God for everything I have learned in the project, especially in this difficult and scary period, because it is simple things which make a big difference, especially in the lives of my daughters. Valentina was born healthy and she is now one-month-old. I always tell other pregnant women about the importance of protecting themselves from this mosquito because it is very dangerous and can cause many diseases."
Zika is not limited to Brazil, and is spreading throughout the Americas, including parts of the USA, prompting several countries to advise precautionary measures ranging from use of insect repellent to delaying pregnancy until 2018.
As the news brings hope of a vaccine for Zika, our church partners and country offices across Central and South America continue to implement strategic measures to protect vulnerable children and pregnant mothers from Zika. Please pray that God would protect them and give patience and wisdom in their work.
WORDS
Corinna Stubbs
PHOTOS
Becca Stanley
---
COMMENTS
No Comments
---
---