With all eyes on Rio at the moment, it's clear to see how sport can open up horizons. For Analice in Brazil, the opportunity to learn judo has helped her to overcome her circumstances and learn how to dream big.
Analice lives in Coelhos, a poor community in northeast Brazil. Her father delivers water in their community and her mother cleans, but their wages barely cover basic needs. The gap between rich and poor is huge and it seems impossible to hope for change, but Compassion projects teach children that their dreams don't have to be limited to what they see around them.
"In general, children born in poor communities need to fight hard for everything. They end up becoming undisciplined and aggressive due to the environment where they were raised. When we teach them sports, we help them learn how to handle that aggressiveness and how to have discipline. Sports help us channel children's energy into something good," says Geraldo Correas, judo teacher at the local Compassion project. 
Geraldo explains that martial arts are a magnet to the community's children because of being able to learn how to fight, but once they're involved in the classes they learn that their emotions and physical strength can be controlled. Through it, they're taught to build discipline, focus, manners, friendship, self-control and to respect the elderly.
"I want to work with sports when I grow up, preferably as a professional." says Analice. She began to learn judo in the project and with only three years of training, has already won three championships including the Brazilian Judo Championship in 2015.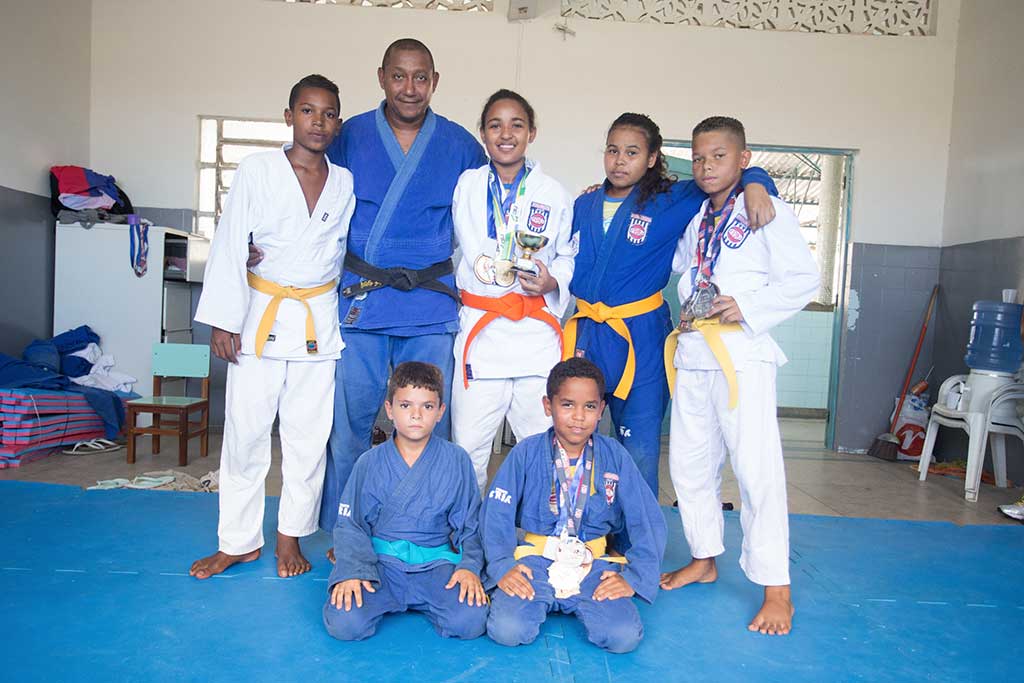 "She has an innate talent for judo," says Geraldo. "With only six months training, I decided to take her to participate in a tournament and I saw her beat two girls who had more experience than her." Geraldo speaks proudly of Analice. He was also born into poverty and  found judo to be a safeguard to the dangers surrounding him and a focus for his life. "But Analice went further. With a short time competing, she has more titles than I [have in] all of my life."
In many ways, Analice is a normal teenager. But through judo, she has learnt discipline, willpower and maturity. If she can't be a professional judo athlete and compete in Tokyo, she wants to be a football player. "And if nothing works out, I'll look for a job," she firmly states. "I will not stand still!"
Thanks to sponsorship, Analice has been enabled to explore her gifts and dream big. "I thank God every day for putting judo in my life," she explains.
Sponsor a child like Analice in Brazil
WORDS
Vikki Davis
PHOTOS
Vikki Davis
---
COMMENTS
No Comments
---
---
You must be logged in to post a comment.