Christmas is nearing, and 2022 will soon be over. As we get ready to celebrate the birth of Jesus, we'd like to thank you, our sponsors, for faithfully supporting this ministry in what has once again been a very different but equally challenging year.
This year, Christmas celebrations will once again look different for many of our local church partners. While some will celebrate with a Christmas meal and gifts. Other partners, in regions where the pandemic is still threatening lives and livelihoods, will personally deliver practical items - like food or clothing - to children in their care and their families.
But one thing is certain. Christmas will not be stopped. Sponsored children will be provided for thanks to you and Jesus will be remembered and celebrated.
We could not be more grateful.
Our CEO, Justin Dowds, shares:
"We are thankful for the faithful and prayerful support of our sponsors. Your partnership is transforming the lives of children living in extreme poverty, their families, and even communities around the world. You've helped our church partners sow hope where there was none, bring joy when people were in despair – all in the name of Jesus. Thank you."
As a small token of our appreciation, we've collected some free gifts for you to download and use in the lead-up to Christmas. We hope it'll be a blessing to you as we look to celebrate the arrival of God's incredible salvation plan for the world – Jesus.
1. Christmas graphics for you to use
We've asked talented illustrator Miriam Latimer to create some downloadable festive designs for you to get into the Christmas spirit. Display the completed versions on your phone or social media, or share the colouring with your friends, family, sponsored child or church and share joy this Christmas.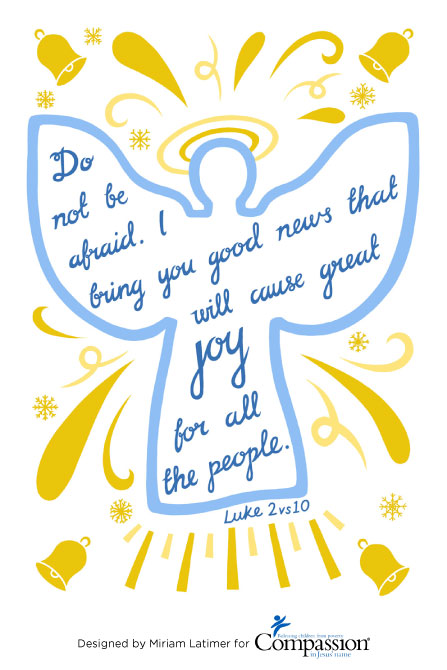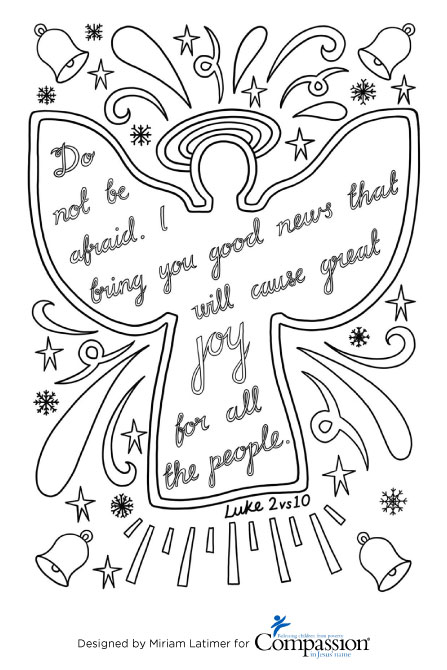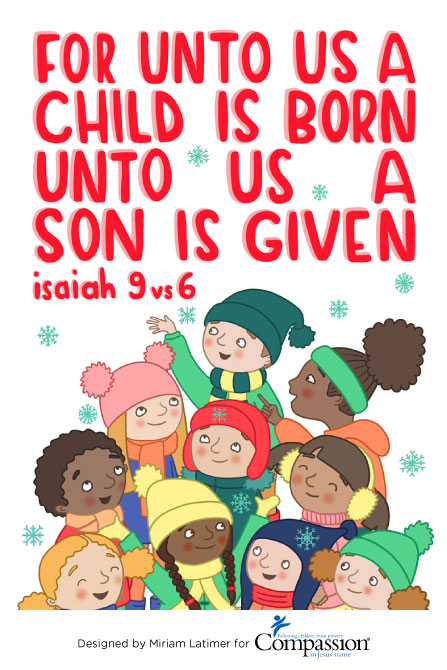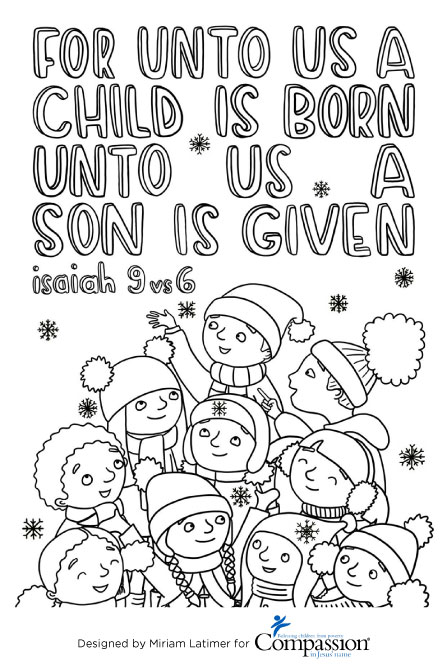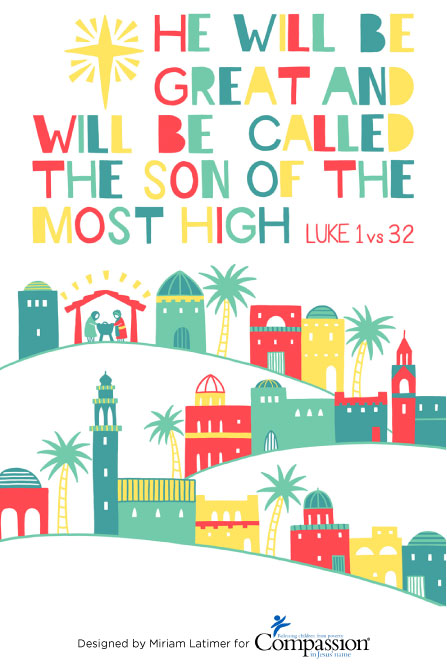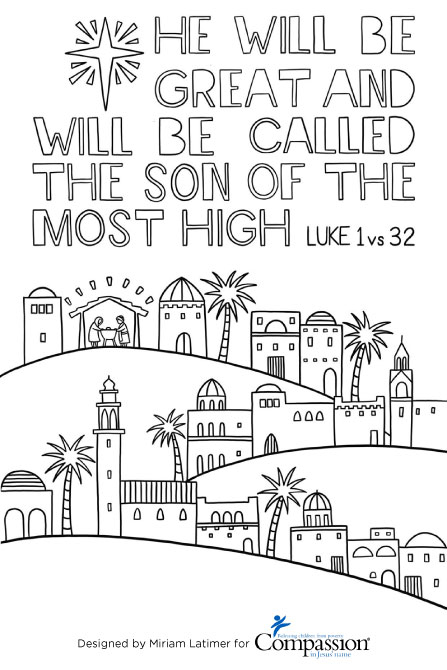 2. Peruvian Hot Chocolate Christmas craft
Did anyone say hot chocolate? As it gets colder, it's so lovely to snuggle down with a hot beverage – especially a sweet cup of cocoa.
Call it a craft. Call it a recipe. No matter how you'd like to classify this, here's an interesting activity all the way from Peru you can do with the entire family! Hint: it involves chocolate! Pop over to our sister organisation, Compassion UK's site and have a look.
3. A Compassion Christmas Spotify playlist
We've created a modern-day mixtape for you and we're distributing the link with our thanks and love. In our Spotify playlist are all the classic carols and some new Christmas songs to bring you some festive joy!
So why not play them loud and sing along? Let's keep celebrating the birth of Christ in song.
4. Bible Verses for Christmas cards
If you're looking for inspiration from God's word to encourage your friends and family this Christmas, we've gathered a few Christmas Bible verses for you. We hope you'll have many opportunities to share with the people you love the true joy and hope found in Jesus.
Discover Christmas Bible verses
5. Free prayer journals
We've created free prayer journal templates and shared it with a few ways to ignite our prayer life during this COVID season.
If you haven't already done so, please visit our Compassion UK blog to download the templates and use them to enrich your walk with our Lord.
Downloadable prayer journal templates
Thank you so much for supporting children with Compassion. Your partnership through a difficult and unexpected year is greatly appreciated. May you and your family have a wonderful Christmas season as we celebrate the birth of Jesus!
WORDS
Compassion UK
PHOTOS
Compassion International
---
COMMENTS
No Comments
---
---
You must be logged in to post a comment.