We know it's not even October yet, but we've got more than 6,000 Christmas parties to arrange, so we thought we'd share some Christmas joy to get you in the mood!
Last year, these precious little ones enjoyed their Christmas celebration thanks to their Compassion sponsor. Each child received a Christmas present, had fun with friends, sang carols, played games, got a Christmas card from their sponsor, and felt the love of Christ.
Most of the children had never received a Christmas gift, so excitement levels were high!
In Burkina Faso, this little boy gleefully displays his new toys.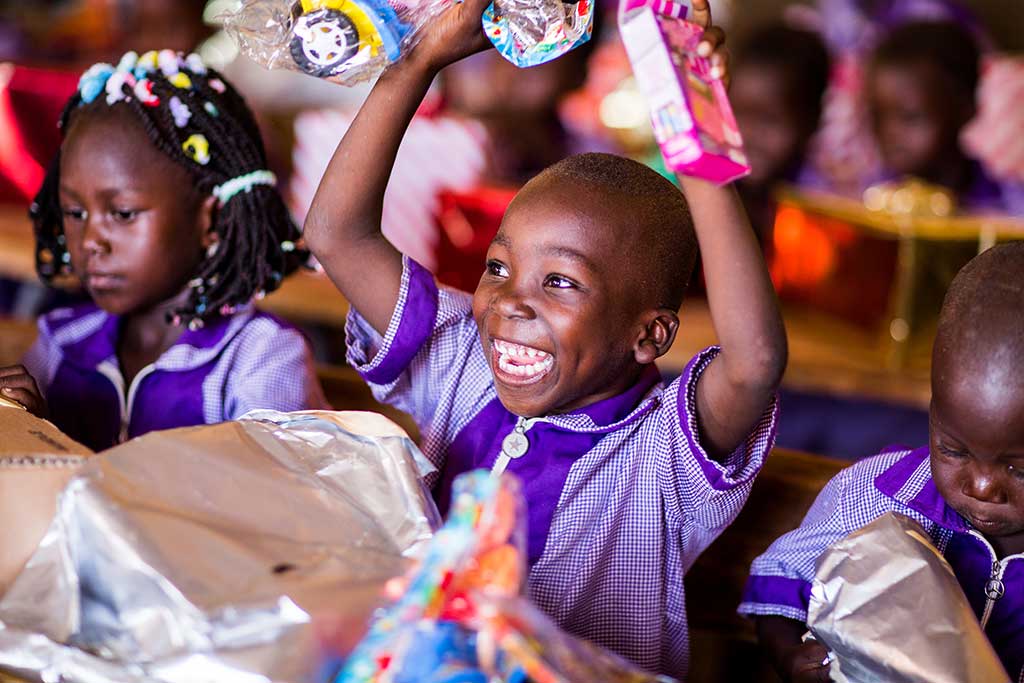 While in Colombia, parents requested that the Compassion staff buy clothes for their children instead of toys. This beautiful girl looks pleased with her new shoes and blue leggings.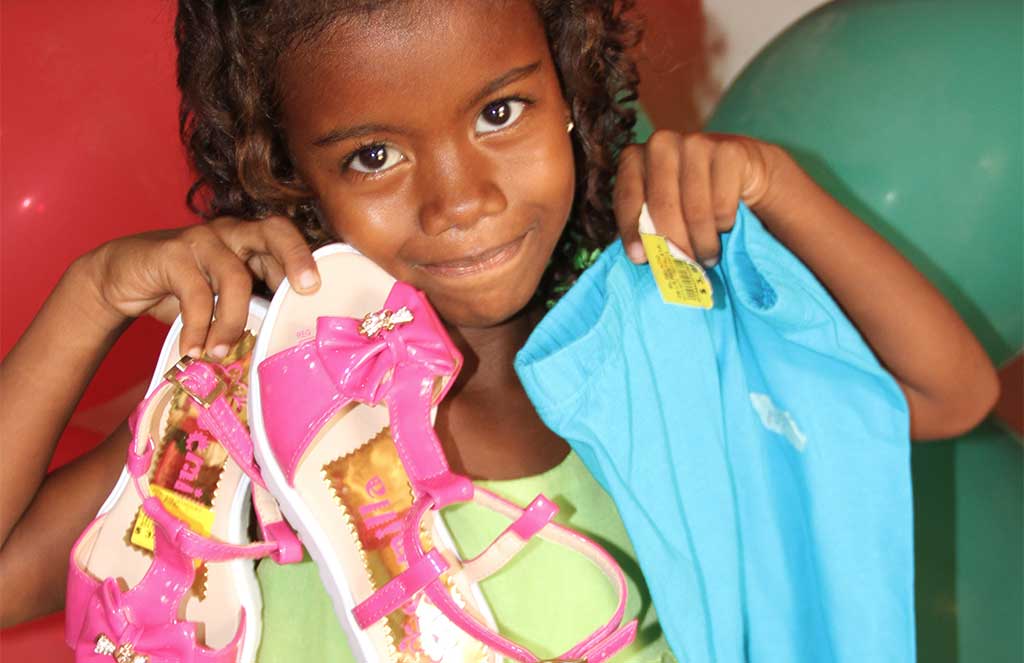 In Thailand, children received sleeping bags and large blankets to protect them from the cold.
Beauty was overjoyed to receive an extra large blanket.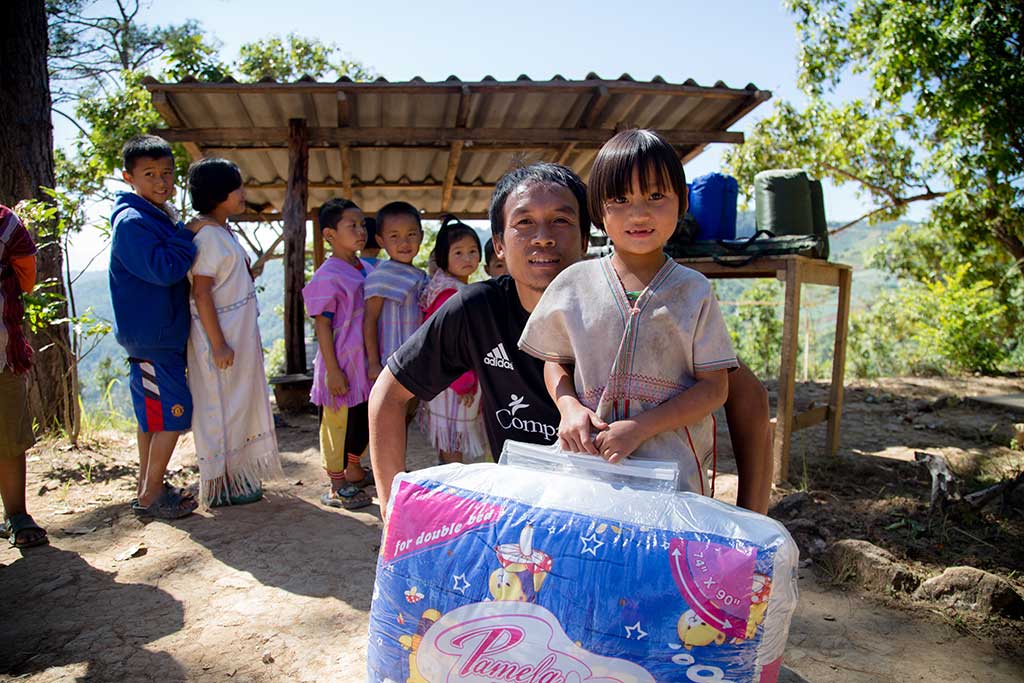 Children in Thailand then played games - including painting a staff member's face with red lipstick.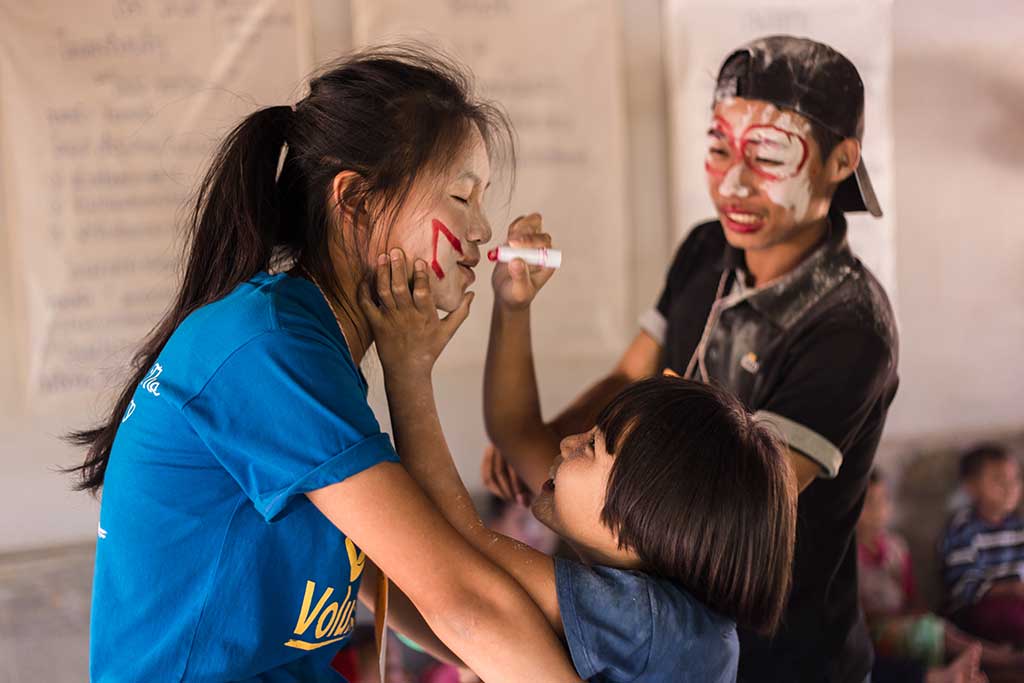 In Ecuador, Yessinia said, "I'm content and happy to receive this blessing … because we've never been given anything before!"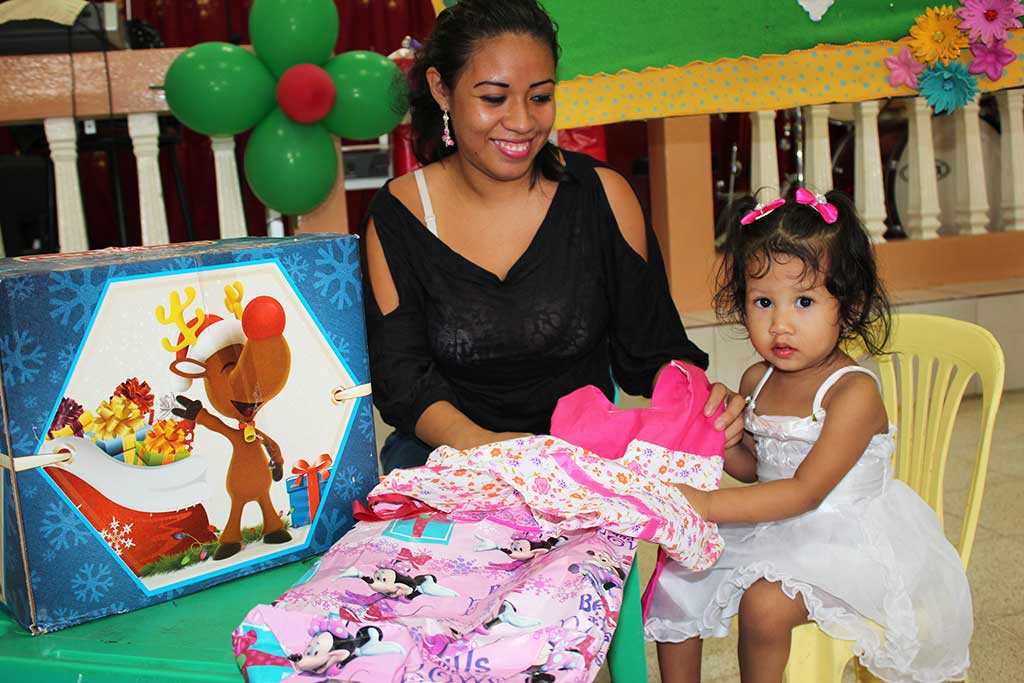 The Ecuador Christmas celebration also had a balloon game for the mums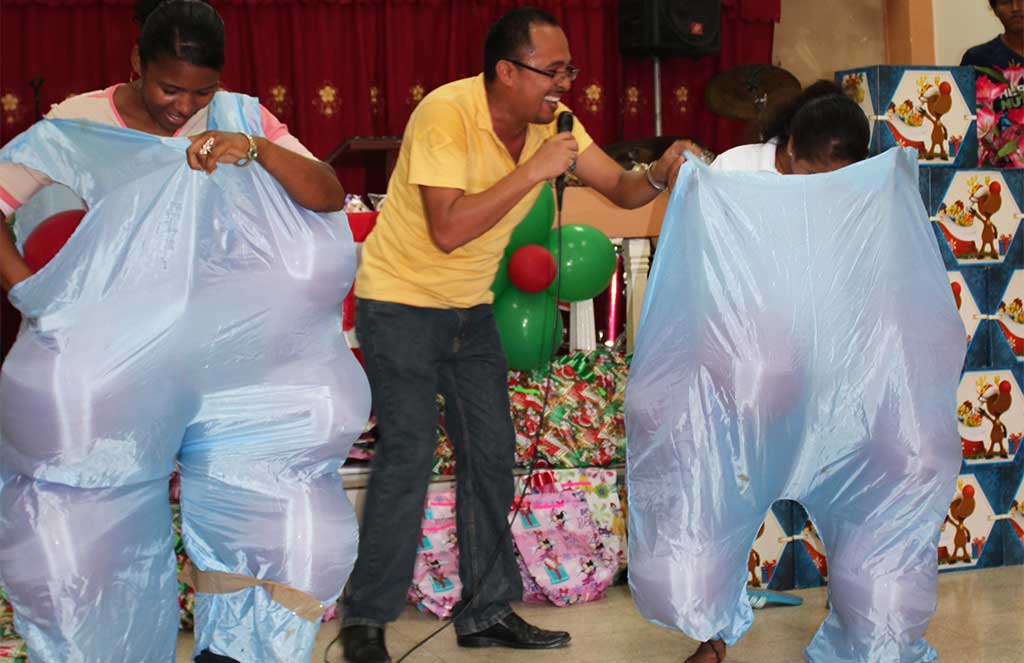 While one Compassion project in Uganda introduced the littlest ones to balloons: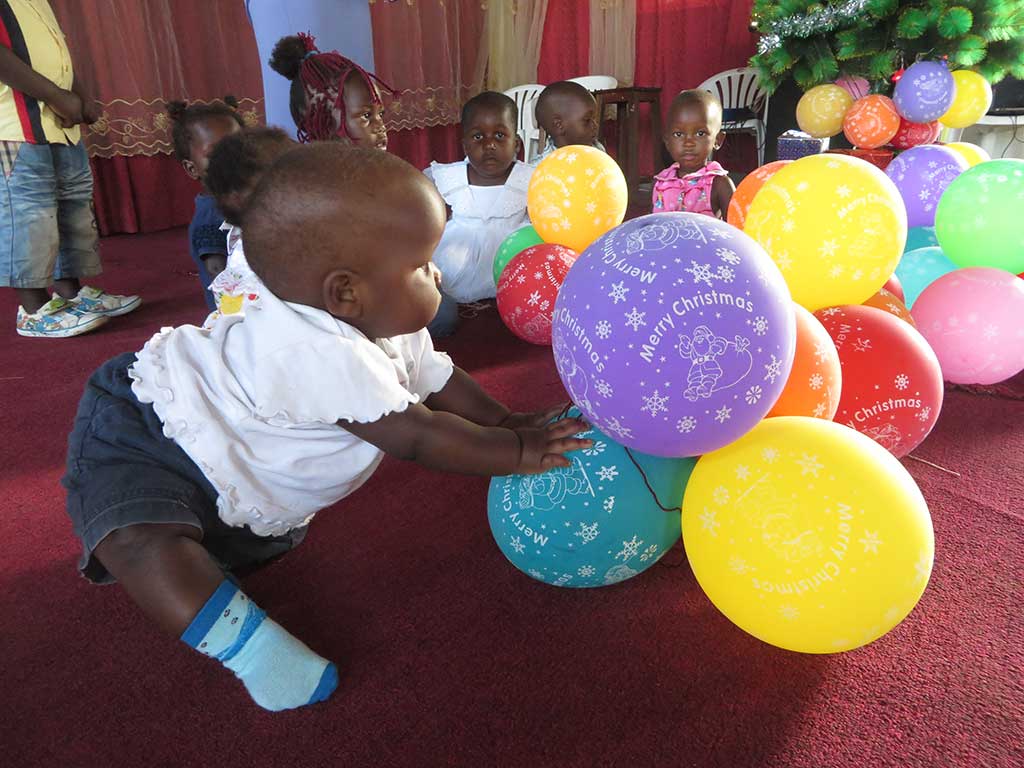 And in Kenya, Agnes was overjoyed to receive a Christmas card from her sponsor.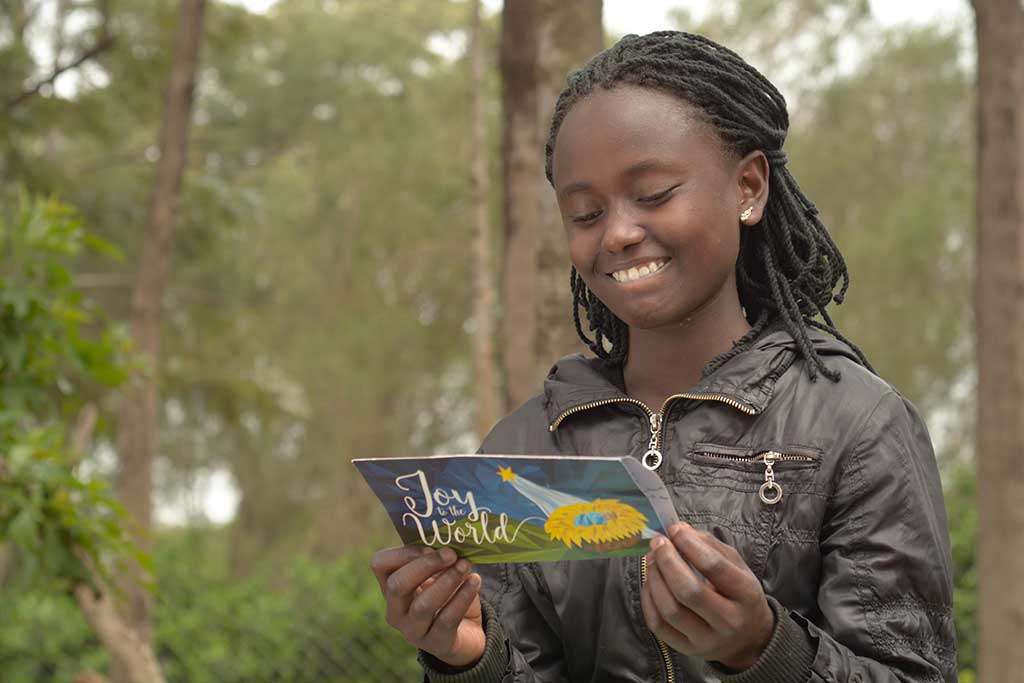 We would love to bless your sponsored child with a card and gift this Christmas. Why not take a few minutes to choose one of our beautifully designed cards and send a personal message today? Please write your card by 31 October so we can translate and deliver it in time for Christmas.
WORDS
Corinna Stubbs
PHOTOS
Compassion International
---
COMMENTS
No Comments
---
---