I'll keep this brief.
I've travelled a lot. In my role, it's my privilege to accompany our Compassion ambassadors on trips around the world, and I've seen poverty up close many times.
But nothing prepared me for the scene in Malindi, in rural Kenya.
Sometimes poverty is hidden under the surface. Here it just hits you in the face.
Scores of mothers, with their children, sitting on the ground spending their days breaking rocks. It's not a metaphor for poverty; this is their reality day in, day out.
I spoke to one mother, who didn't wish to be named, who told me:
"I break rocks to make roads. I do this for 10 hours a day, every day of the week. It's hard work. I earn [the equivalent of one or two dollars] each day, which is just enough to feed my family.
When I was growing up, I used to dream I would be a teacher. I don't dream anymore. The dreams of people like me don't come true."
Usually my response to seeing poverty up close is to get angry (similar to Danielle Strictland). But that day, I just felt numb.
If I was one of those women, I don't know if I could cope.
In rural communities, where opportunities and choices are so limited, you have to admire the mothers' willingness to do this every day. And their determination that their children's lives will be different.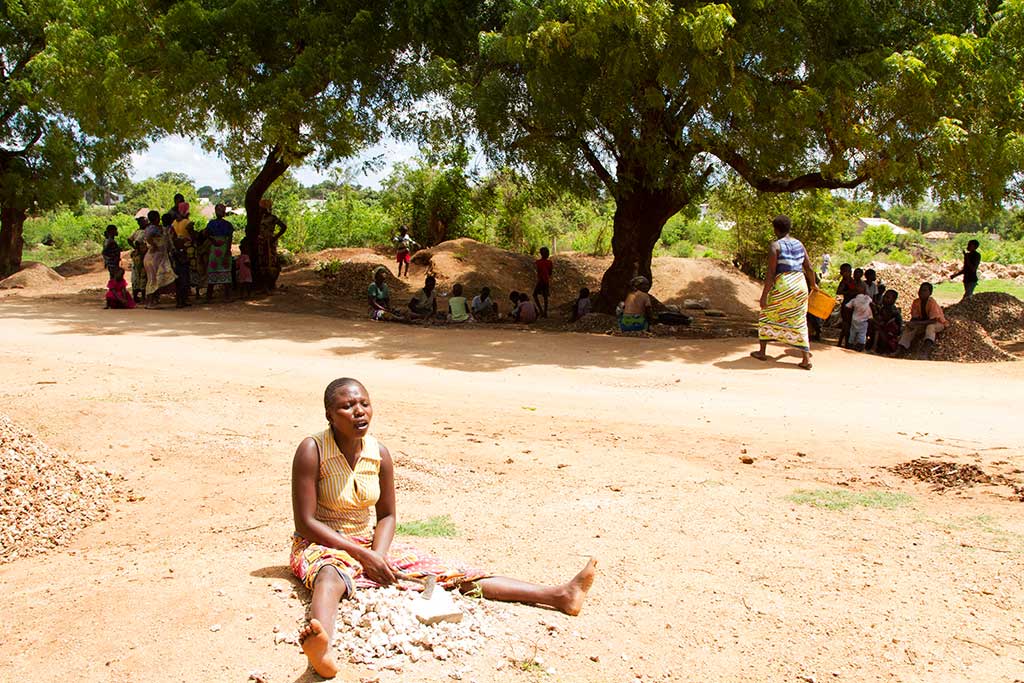 And thanks to Compassion project KE532, they will be.
Here, more than two hundred children are being given the resources they need to get to school each morning. Thanks to Compassion's partnership with Muyeye Baptist Church, they're provided with meals so they don't go to bed hungry, medical checks to spot when they get sick.
Each child gets their own Bible, plus the chance to hear about Jesus. And, of course, they have the reassurance that thousands of miles away someone is writing to them and praying for them. They get the opportunity to write back.
There's a lot that children in Compassion projects receive. But really, what we're giving is hope.
Hope that a different future is possible. Hope that the cycle of poverty can be broken. Hope that, through education, training, support and love, opportunities arise.
Now the mothers, by the side of that road, have hope and dreams for their children. And, as I've seen, that's the best gift a mother can receive.
WORDS
Wendy Beech-Ward
PHOTOS
Compassion UK
---
COMMENTS
No Comments
---
---