It's been non-stop for Sheffield songstress Philippa Hanna since she launched her debut album back in 2007. She's launched several albums, two autobiographies and performed alongside the likes of Lionel Richie, Leona Lewis and Little Mix.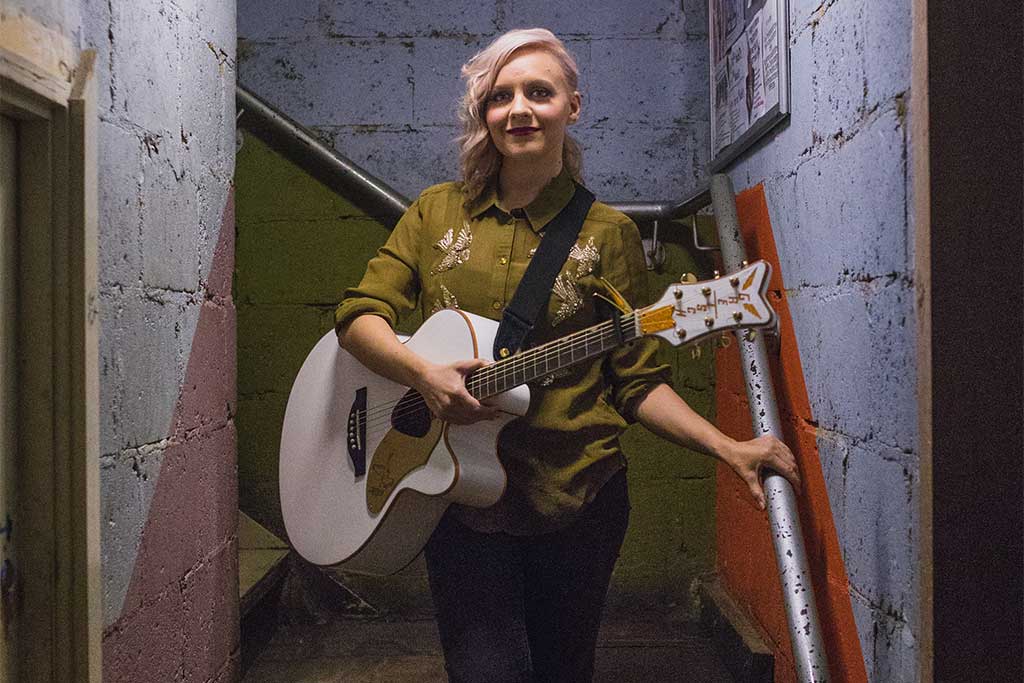 To celebrate her 'Speed of Light' tour we caught up with Philippa on how her faith has shaped her music, the inspiration behind the new album and what Christmas really means to her.
How did you get into the music industry?
I was born into music. My dad was always in show-business and got me up on stage from the time I could hold a microphone. From 13 I wrote and produced music and it's all I've wanted to do. Then knock-backs in my teens caused me to lay it all down, I was ready to give up because of how badly it was affecting my self-esteem. Then I met Jesus and my world was turned around. Music took on a whole new purpose and I suddenly felt like I had a calling. I now believe that every person walking this earth carries a new revelation of who God is, a fresh revelation of His nature and creativity.
How has your faith shaped your music?
When I was a teenager I really struggled with anxiety and depression and my faith was a huge part of the recovery process. My faith is honestly everything to me, I don't think I could live without it.
Where do you find your inspiration for your music?
I heard somewhere that a good inventor answers a problem. I feel that song writing is my way of problem-solving in my head. I reflect on the world around me, with all its frustrations and problems and ask what truth would help and from there my songs develop.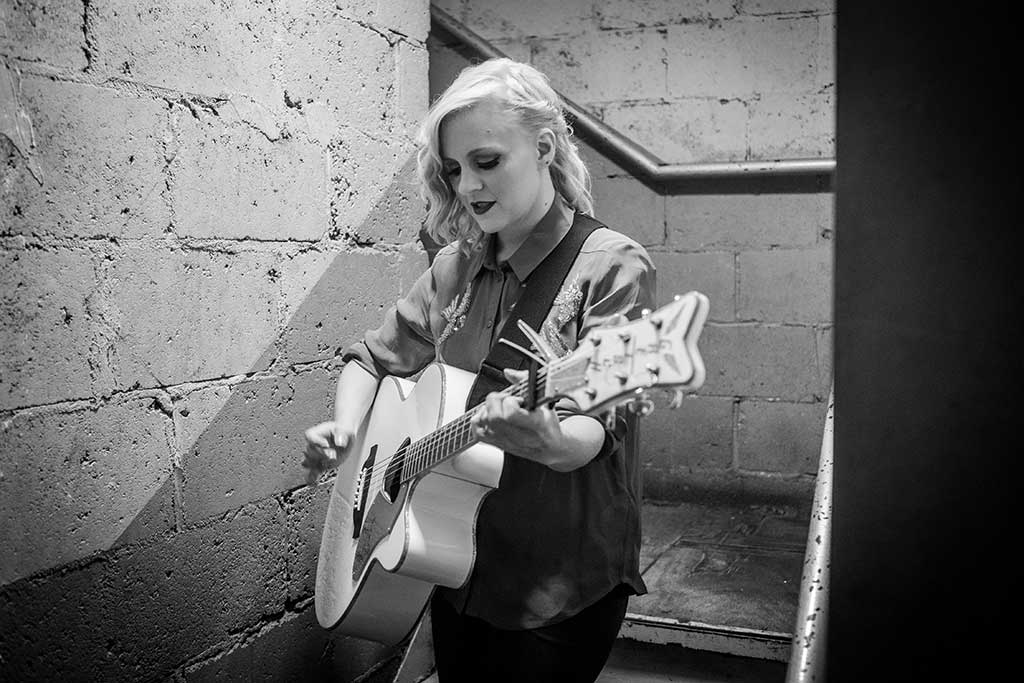 What inspired your new album 'Speed of Light'?
I have been writing a few songs about the process of being in the music industry and pursuing my dreams and calling. The songs relate to that journey of closed and open doors and trying to have faith when you have no idea what God is doing.
Do you have a favourite track?
My favourite track is 'Arrow' this relates to how everyone has a unique calling. Often people try and put you in a box or decide how God should work your life, but there is a million wonderful ways God could work as we are all made differently.
What message would you like your audience to take away?
I hope with all my heart that people are not only entertained but also uplifted. So far we've been blown away by the atmosphere at these events. The churches and organisations we've partnered with have invested a lot of prayer into the events. We're having fun, but there is also a real sense of God's presence.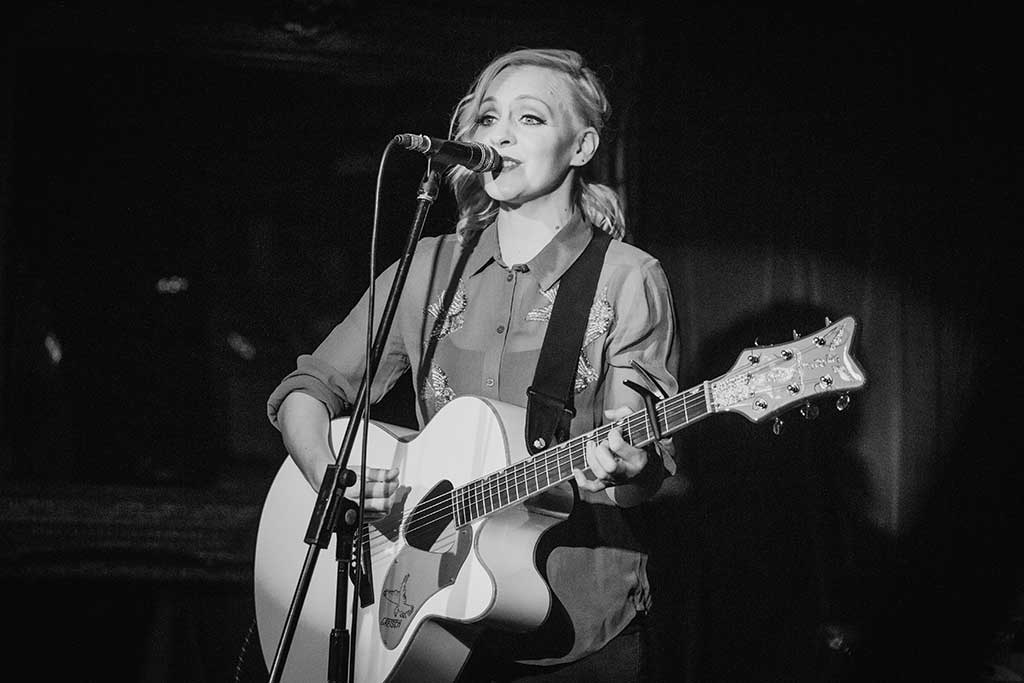 Tell us about your sponsored child ...
I have four sponsored children! I have sponsored for around 10 years. My first sponsored child was called Carlos and I am still sponsoring him, he's 16 now. I have three others, a boy in Ethiopia, a boy in Haiti and a girl in Ethiopia. They are all super special but it's been amazing to see Carlos blossom into a confident young man.
What do you pray for your sponsored children?
I really pray that they know Jesus. If you know Jesus you will always have hope.
It's finally December, are you looking forward to Christmas?
I love Christmas. But I didn't used to like Christmas before I became a Christian, because it used to be about over-spending, worrying about getting the right presents and if everybody will get on with each other. So I didn't used to like Christmas but now I do because it signifies my faith for me, it reminds me of Jesus being born – now I love it.
What's your ... favourite Christmas song?
'Driving Home for Christmas' because usually I am on tour and then working right up until Christmas so driving home means it's time to switch off and relax.
Favourite Christmas food?
I became a vegetarian in January so this Christmas is going to be different, but roast potatoes are my favourite, who doesn't love roast potatoes!
Tell us what you are …
Reading: A tacky Christmas romance novel. I know that's not very holy, but I have to stay entertained on long journeys!
Watching: Usually Youtube. Dog videos and tutorials.
Listening to: DC Talk! My husband is educating me on their early stuff. Genius.
Working on: I'm working on new songs and also a new book! 'Daily Inspiration for Dreamers.'
Praying for: Wisdom. There are lots of things in the pipeline and lots of decisions to make.
Learning: How to be patient and trust God.
Thankful for: Life itself. It's such a gift we should never take for granted.
Find out more about Philippa's tour
WORDS
Jennie Taylor
PHOTOS
Ella Dickinson
---
COMMENTS
No Comments
---
---