Compassion Ambassador, Charlotte Maslin Knight, took a couple of minutes out of the busyness of London Fashion Week to tell us about modelling for Storm ©, wearing wellies on the tube, and her passion for releasing kids from poverty. 
What has London Fashion week been like? Any behind-the-scene insights?
Fashion we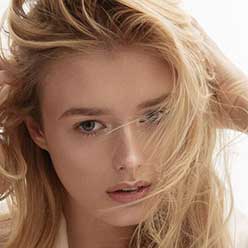 eks are a fascinating experience. Fashion weeks teach you humility. You realise no one is perfect; you may be too tall, or too short, too blond or too brunette. Every designer has their own vision and each vision is very different. As a model you have to accept you will never be perfect and you need to be comfortable with rejection.
Tell us about your year so far. What have you been up to and how has God been working in your life?
Well, since we last spoke I have gotten married to Joel, my childhood sweetheart, and we are now living in central London. I am also now working full time for Storm Model Management in Chelsea. It's been a very busy and exciting time!
To help our supporters get to know you a bit, we've got some quick fire questions for you. Right now, what are you ...
Reading? The 5 Love Languages
Watching? The Great British Bake Off
Listening to? I can't make you love me covered by Adele
Working on? Modelling for Storm and developing my YouTube channel
Using? (The best lipstick ever) Chanel © Rouge Coco in the shade Mademoiselle 
Eating? Everything! … Healthy smoothies to sticky toffee pudding!
Praying for? My marriage and that we can both grow together and also towards Jesus.
Learning? How to use a washing machine… but I would like to learn French.
Wearing? My Hunter © wellington boots, whenever it rains in London. I'm the crazy lady on the tube wearing my muddy hunters!
Thankful for? All the people who surround me that are loving and supportive.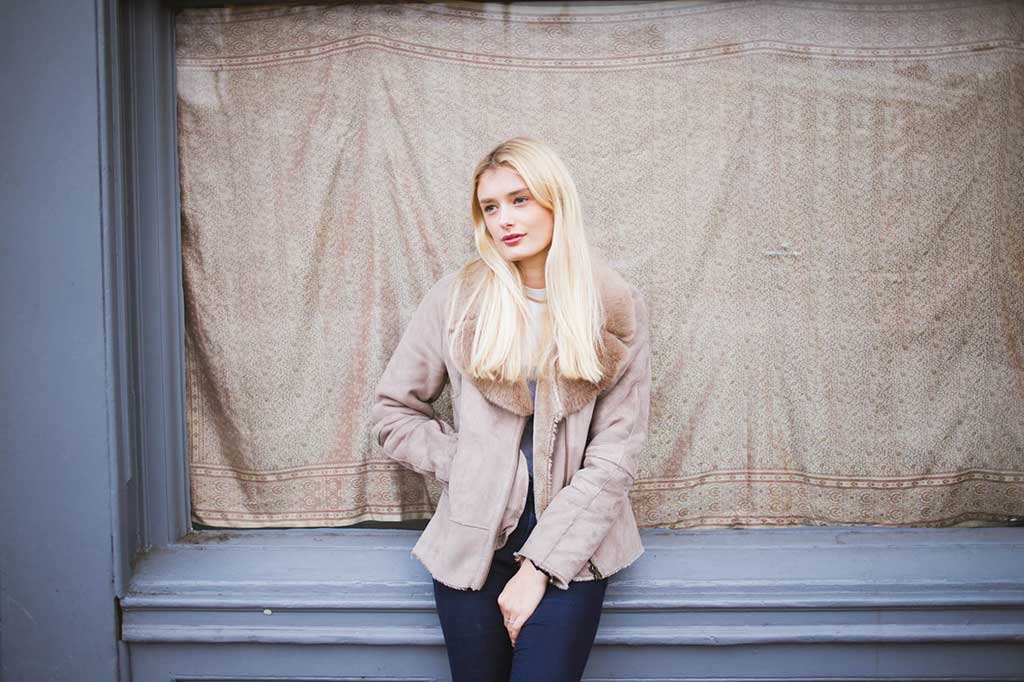 Tell us more about why you chose to become an ambassador for Compassion.
Our family have supported young people through Compassion for more than 35 years. We feel Compassion is a tremendous organisation providing direct, vital services to children and their families. The impact trickles down to the communities they live in as well.
You lead a very busy life, why do you feel it's important to write to your sponsored children and make time to pray for them?
We all need to feel loved and special. God cares for us in a way that goes beyond human comprehension. We want our sponsored children to know they are loved, they are unique and that their lives matter.
Hopefully through the friendship and support my sponsored children receive, they will feel valued and encouraged. I hope their time in the Compassion programme transforms their lives, the lives of their families and their communities. 
We hear you're joining us at the Compassion Any Girl photography exhibition next month. What advice would you give your teenage self?
My mother always told me to trust in God, just be myself, be genuinely interested in others, be polite, be kind, and take every opportunity to learn. Her advice seems to hold the test of time and applies whatever our age.
Charlotte lives in central London with her husband Joel. Charlotte is working full time with Storm Model Management while Joel completes the final year of his degree. Together they are involved in the work of Hants and Dorset Christian Youth Camps where they met. Charlotte enjoys hospitality and Joel enjoys being active in the worship group. Charlotte is also active on Twitter, Instagram, and YouTube.
WORDS
Charlotte Maslin Knight
PHOTOS
Ella Dickinson
---
COMMENTS
No Comments
---
---